The death of HMV and the online customer experience
Published on:
January 16, 2013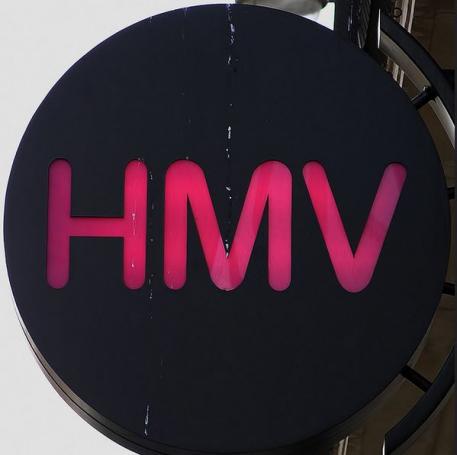 This has not been a good week for the High Street, with iconic music retailer HMV joining camera group Jessops in administration. It also marks a watershed moment when it comes to physical music and DVD retailing - after the disappearance of Zavvi and Woolworths, and Virgin France closing across the channel there are no longer any standalone chains of shops where you can pop in and pick up the latest CD.
The closure also demonstrates the fierce online competition when it comes to selling music, DVDs and books. For example, Amazon recently announced that it would provide digital copies of every CD it sells, in a move that commentators see as targeting the growth of Apple's iTunes store.
Given that music and DVD retailers are all essentially selling the same products, there are two ways to differentiate. One is obviously on price, but as a quick check will show, there is often not much of a difference online between rivals. So the major way of standing out is through providing a better experience. How simple and intuitive is your website to navigate? How easy is it to find what you are looking for and to get answers to your queries? These are the factors that will affect whether browsers turn into buyers on your site, making them crucial to sales.
So how is the sector doing overall? In the 2012 Eptica Multichannel Customer Experience Study, we analysed the online performance of 100 leading UK companies. One of our ten sectors was CD/DVD/Book retailers, and the findings show that there is a lot of room for improvement by businesses in this area.
The researchers asked ten, sector-specific questions on CD/DVD/Book retailers' websites and then analysed how easy it was to find answers. Questions mirrored what real customers would ask – so included Will you gift wrap my purchase? and When is your last ordering date for Christmas delivery? One question was also emailed to the retailer and the response analysed for speed and accuracy.
The results were mixed to say the least. One retailer managed to answer 70% of questions online, but two only scored 20%. This led a sector average of 40% - which is actually worse than performance in 2011, showing that many companies are neglecting online customer service – and that there is a big chasm between best and worst.
Email performance was equally bad – it was impossible to contact 4 out of 10 retailers unless you were a customer. And while the other six companies did respond, four failed to answer the question, meaning that a customer would have to recontact them for more information. In fact just 2 companies successfully answered a basic question emailed to them. One took 42 hours 32 minutes to respond, but the other responded in a staggeringly slow 1 month, 32 hours and 7 minutes. Enough time to read War and Peace and the complete works of Shakespeare will you waited!
Retailers in the sector fared better when it came to linking to social media, with 90% providing links to their Facebook page and Twitter feed, and 40% providing online forums for customers. However none of these directly linked customer service to social media, meaning they are missing out on the chance to engage with customers on what is increasingly becoming their channel of choice.
The music, DVD and books sector is one of the most competitive in the whole retail sector. As our research demonstrates, many companies have a long way to go to improve the customer experience if they are to avoid the fate of HMV and attract (and retain) customers moving forward.
Categories:
Customer Experience, Customer Service, E-commerce, Retail
You might also be interested in these posts: