Dedicated follower of fashion……….
Published on:
August 23, 2011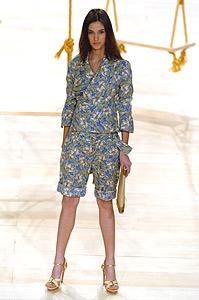 The continuing bad news from the UK retail sector, with sales growth slowing and more than one in ten high street shops vacant means retailers need to focus clearly on customer service if they are to successfully compete in a challenging market.
Nowhere is this competition more intense than in the fashion sector, with sales of clothing and footwear actually declining in July. However one bright spot for the sector has been the growth of internet fashion retailing. A concerted push to enhance the customer experience and deal with issues such as returns has won over the public to buy online. Any worries about purchasing clothes without physically seeing, touching or trying them on have been overcome for the vast majority of consumers.
So, given the move online how do fashion retailers handle customer service via email and the web? The 2011 Eptica Multichannel Customer Service Study included analysis of how ten leading fashion retailers handled online customer service queries. And the good news is that this investment in the internet experience appears to be delivering results. Fashion was by some way the best performing sector, with retailers successfully answering an average of 64% of queries asked on their websites, with three companies scoring a perfect 100%.
Fashion retailers had also embraced social media more than any other sector. 90% had links to their own Facebook pages and 80% to Twitter showing how they had integrated these new channels into both marketing and customer service.
However where fashion retailers fell down was on answering questions emailed to them. Eight out of ten companies gave an expected time on when they'd respond, but then only three actually answered within their own timescales. Clearly there is a disconnect between ambition and ability – not being able to keep promises not only annoys customers but forces them to use other channels such as the phone to find an answer, increasing workloads for everyone. When they did respond, only six fashion retailers successfully answered the question, showing the investment in their websites hasn't extended to the contact centre.
With competition for sales ever-increasing the sector needs to look at how it handles email – otherwise some companies will simply go out of fashion.
Categories:
Contact Center, Customer Service, E-commerce, Email Management, Multichannel Customer Service, Retail, Self-service
You might also be interested in these posts: