Delivering customer service in a crisis
Published on:
August 14, 2013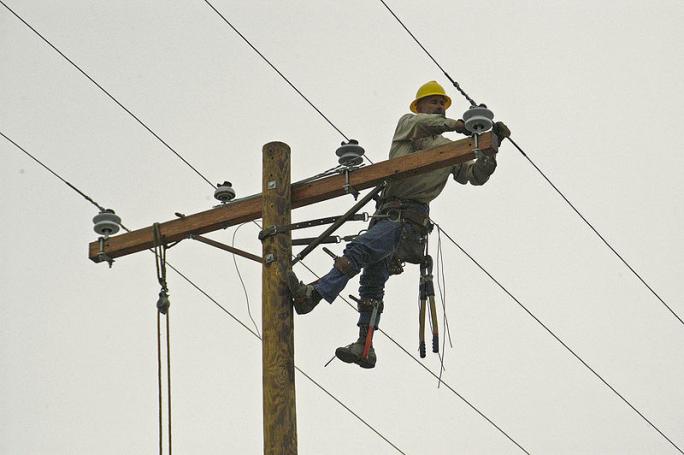 Many customer service teams need to provide fast answers in times of crisis – for example when products or services go wrong. However when it comes to utilities, crises can be much more serious – essentially a matter of life or death when flooding, storms or other natural disasters strike.
The perfect example is Western Power in Australia. Headquartered in Perth and with over 1 million customers it covers most of Western Australia, a state that has seen four major natural disasters in the last two years. At times like these, daily calls to its contact centre multiply from 4,000 to 260,000 – a huge increase to cope with. And at the same time customer service infrastructure can be at risk or damaged. In June 2012 the telephone exchanges in Perth actually melted due to fires caused by storm and tornado damage.
To ensure that customer service can scale to meet changing demands, Western Power is moving to a cloud-based infrastructure that covers every channel – from telephone and the web to social media and email.
While UK utilities may not face the same level of potential disaster as in countries such as Australia, inclement weather such as storms and large scale flooding can still cause major disruption. This causes an unprecedented rise in customer contact that needs to be met quickly to provide maximum reassurance to often very worried consumers.
So how can utilities plan and cope with crises? Based on Eptica's experience here are five areas where technology should help :
1 Web self-service
Make it easy for customers to find the latest information by providing it on your website and enable them to ask questions through web self-service systems. Ensure that your site uses responsive design so it can be quickly accessed and read on mobile devices and display the latest updates prominently on your front page.
2 Engage on social media
When there are problems more and more consumers share their experiences on social media. So make sure you have a presence on the same networks as your customers and that you use these channels to provide answers to their questions.
3 Make it consistent
You need to ensure that no matter what channel customers use to contact you they receive the same answer. The best way of driving consistency is through a single knowledgebase that underpins every channel. This not only provides the right information to consumers but also makes it easy to update a single place rather than multiple sources.
4 Be disaster proof
What happens if your physical contact centre is under water or without power? Have a back up plan that enables staff to work from other locations (or even from home). Again, a single knowledgebase that can be accessed through the web will mean that agents have the right information at their fingertips to pass onto customers, wherever they are working from.
5 Look to the Cloud
Unprecedented demand is obviously impossible to plan for. And while customers will excuse some delays due to major problems, they are looking for fast answers and reassurance. So make sure that you can scale your infrastructure by bringing on new resources, such as through outsourcing or cloud-based contact centres quickly and seamlessly.
Natural disasters seem to be on the increase, meaning that UK utilities need to be ready to provide the reassurance of seamless customer service whatever the circumstances. The contact centre is the front line, so ensure that the knowledge and infrastructure is in place to provide the answers that customers are looking for.
Categories:
Contact Center, Customer Experience, Customer Service, Multichannel Customer Service, Utilities, Self-service
You might also be interested in these posts: