Delivering gold medal-winning customer service
Published on:
November 18, 2011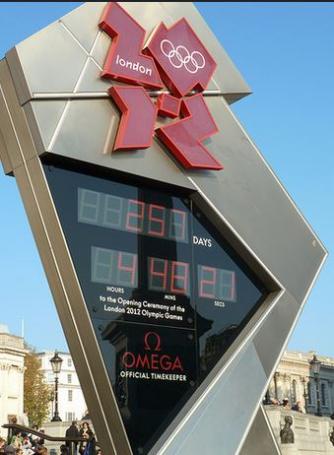 Next year's
London Olympics
will put the UK in the spotlight. Millions of visitors are expected to come to the country, providing a much needed boost to the economy. And provided they enjoy the experience many of these tourists could turn into regular visitors, coming back year after year for holidays across the country.
Outside the spectacle of the games themselves, what will make the difference for visitors is the overall customer experience – much of which comes down to how they are welcomed and treated by those working in leisure and tourism. In the past the UK has been criticised for lacking a service culture, and
new research
by customer experience analysts Sidona Group seems to back this up. Nearly 6 in 10 (59%) of UK customers surveyed did not think the UK will be ready to deliver a world class experience when the country comes under the spotlight in 2012. The research points to a need for greater training to ensure staff delight customers rather than simply providing an acceptable level of service.
So what can companies do to deliver a world class experience? As Sidona identifies staff training is key, with everyone understanding the importance of helpfulness, a cheerful approach and positive attitude. As well as this though in today's multichannel world customers want consistency, receiving the same information whether they are online, on the phone or even in person. Imagine the disappointment of calling to check opening times of a tourist attraction only to turn up and be told it is closing early for unspecified reasons.
Collecting and sharing knowledge and making it available instantly across multiple channels can seem daunting. However the benefits it delivers in terms of happier customers, lower operational costs and increased sales mean it should be central to your customer contact strategy.
Companies need to have a system that can bring together knowledge from across the business, standardise it and make it available across multiple channels. It should be simple for users (whether contact centre agents, customers on the web or even staff on the ground) to access and find information through and easy to update when content changes. To help start people on the road to
knowledge management
best practice, Eptica
is holding a webcast on the subject on 8th December 2011
. Click here to
register
.
Now is the time for anyone looking to benefit from the opportunity of the Olympics to take a look at knowledge management and how it can help deliver the experience of a lifetime to customers.
Categories:
Customer Service, Agent Knowledge Base, Multichannel Customer Service, Travel
You might also be interested in these posts: