Delivering the right customer experience
Published on:
May 01, 2012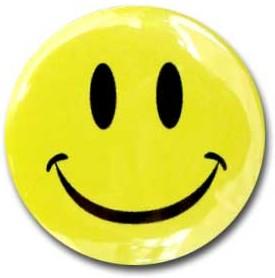 The technology behind better managing customer interactions is now a top 10 priority for CIOs, according to a new survey from Gartner. This rise up the rankings is being driven by a focus on improving the customer experience, particularly in the current recession, as well as the growing need to factor social media into company strategies. There's also a major growth in the deployment of customer management systems through the Software as a Service (SaaS) model, with Gartner expecting it to grow to 48% of the global market by the end of 2012 (up from 32% in 2011).
CIOs aren't the only people realising that now is the time to revisit customer management strategies and technology. Forrester has described 2012 as the year that customer service comes of age, with it becoming a strategic driver for CEOs looking to grow their companies. And customers are becoming ever more demanding. Research from American Express found that globally, 61% of those surveyed felt good customer service was more, not less, important in the current economic situation.
So senior management, IT, customer service departments and consumers themselves are all in agreement that delivering the best possible customer experience is vital to successful companies. So why do so many companies still not provide the level of service that customers demand?
Based on Eptica's experience, here are three areas that companies need to look at:
Silo-based approach
There are more and more channels that customers want to use when they have customer service queries. Social media and mobile are increasingly important alongside channels such as email, the web, fax/letter and the phone. Unfortunately too many companies treat each channel in isolation, replicating content and processes in different silos, rather than adopting a joined-up approach that centralises information and makes it easily available however they are contacted.
Lack of investment
While this view is changing, the contact centre and customer service departments are often seen as necessary evils and not provided with the right levels of new investment. The Return on Investment (ROI) of replacing multiple legacy or paper-based systems with a single centralised knowledgebase can be realised in months rather than years. A great example of this is the £121,000 first year saving that the NHS Business Services Authority has demonstrated after implementing Eptica. And these savings often don't include the impact of an improved customer experience in terms of retention and increased sales.
Not thinking like a customer
Many organisations expect customers to change their behaviour to fit in with their processes, rather than providing the service that fits their needs. It is vital that companies invest time and resource to research how customers want to interact with them and then act on this feedback. Run focus groups and identify key demographics so that you can make the customer journey simple and intuitive, whatever combination of channels they are using.
The good news is that everyone agrees that now is the time to improve the customer experience – businesses need to take a look at their processes, create a strategy and invest appropriately if they are to turn their words into lasting deeds.
Categories:
Contact Center, Customer Service, Gartner, Multichannel Customer Service, Self-service
You might also be interested in these posts: