Don't forget the importance of email in customer service
Published on:
April 24, 2014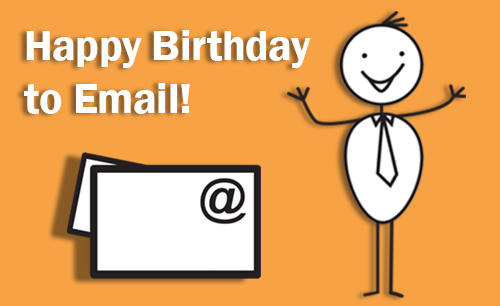 Email is still a critical customer service channel for consumers, generally ranking second (to telephone) in customer preference studies. But the latest Eptica Multichannel Customer Experience Study reveals that many companies seem to be placing less value on email, despite the importance of this channel to their customers.
It is easy to see why email is popular. It is versatile; emails can be sent (and answered) without the need to speak directly to a customer service agent and, with the rise of mobile devices, it's now even easier for the consumer to email whenever and wherever is convenient. Moreover, it has the advantage of providing a written audit trail of activity, important for both the organisation and customer.
Company marketing departments are very aware of email's positives – with just over three quarters (75.8%) now using more promotional emails to drive sales and engagement according to data from the Direct Marketing Association.
Nevertheless, Eptica's study shows that many companies are shutting off email to non-customers, making the option difficult to find and forcing consumers down other channels such as the phone.
This trend, which was first noted in 2012, has accelerated in 2013 with nearly a third (29%) of companies in the study found to be un-contactable by email, compared to just 13% in 2011. The Eptica research evaluated 100 leading UK companies on their ability to provide answers to routine questions via email and a range of other channels.
Key findings related to email were:
Just 41% of emails were answered successfully in 2013. While this was a minor increase compared to 2012's 39%, it is substantially down on 2011's 48%, meaning nearly six in ten emails are not being answered satisfactorily.
According to analyst Forrester, 41% of customers expect a response to their email within six hours. Yet the research data reveals that only 18% of companies deliver within this timeframe.
On average it took 61 hours and 39 minutes (nearly three whole days) to get a response via email, a minor improvement of 3 hours from last year.
Eight out of ten sectors answered email slower than in 2012.
There were major differences between sectors and between individual companies in the same sector:
The fastest sector to answer an email was Entertainment, with an average response time of 22 hours and 19 minutes.
The slowest sector was Banking, with an average response time of 190 hours and 17 minutes.
And while it took one electronics retailer just 7 minutes to successfully answer a question, another in the same sector, took over 9 days to answer the same question!
Research shows that email is still central to how customers want to communicate, and that overall volume is growing rather than shrinking. Dealing with email can be difficult – incoming interactions tend to be unstructured and can be complex to respond to properly. However, technology such as linguistics can help. If they are to win and retain their business, organisations need to look at how they handle the email channel and put in place the resources to deliver fast, accurate service to consumers, on their channel of choice..
See more in the full Eptica Multichannel Customer Experience Study in this infographic or download the full report, which covers email, web, chat, and social media channels here.
Categories:
Contact Center, Customer Service, Email Management, Forrester, Linguistics, Multichannel Customer Service
You might also be interested in these posts: