EasyCustomer Service?
Published on:
August 07, 2013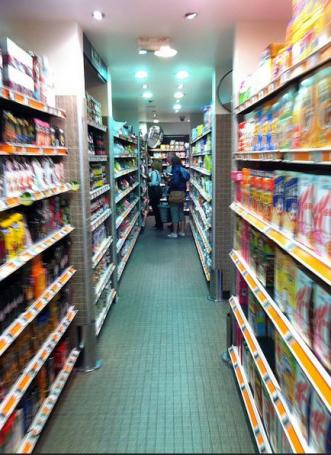 Sir Stelios Haji-Ioannou, founder of Easyjet has just announced he'll be launching a new, low cost, supermarket. The first easyFoodstore will open in Croydon and will offer a limited range of tinned and packaged goods, avoiding selling products from big brands and focusing on day to day foodstuffs.
While the grocery business appears crowded, the trend is for the market to become increasingly polarised. Growth is coming from shoppers moving upmarket (to the likes of Waitrose and Marks and Spencer) or increasingly going to budget supermarkets such as Aldi and Lidl. easyFoodstore aims to operate at this end of the sector, undercutting the competition.
Sir Stelios is obviously no stranger to successfully disrupting a mature market as the success of EasyJet shows, but there's a big difference between selling an airline ticket and a can of bargain baked beans. Time will tell whether it will succeed.
However what the new venture will do is increase competition and pressure on existing supermarkets. So what can they do to fight back? Alongside price, location and range of goods four things are key:
1 Consistent experience
Firstly, retailers need to deliver a consistent customer experience across all channels. People expect particular things from individual supermarkets when it comes to the in-store experience, range of goods on offer and prices. While they don't necessarily expect the same level of service from every supermarket chain, there needs to be a clear focus on what the store offers, in every one of its shops, online and via mobile.
2 Trained staff
Shoppers want helpful, informed staff wherever they are spending their money. So supermarkets need to ensure they have the right number of staff on duty, both to help shoppers find what they are looking for, to restock shelves and to operate checkouts. People aren't happy if they have to wait for a long time to buy things – or can't find items from their list.
3 Customer recommendations
In an age of social media, people are quick to take to Twitter and Facebook to share their experiences. This could include news of particular bargains, as well as good and bad service. Supermarkets need to ensure they are monitoring and responding to social media, but also using the channel to let followers know about specific offers while still engaging with them in a meaningful way.
4 Make it simple
For most people supermarket grocery shopping is a necessary chore. So aim to make it as simple and painless as possible, with well-laid out stores and clear signage. Innovations such as apps that provide a map of the store and self-check out systems can help the experience, but only if they work well. So test new technology thoroughly before releasing it into shops and ensure it makes the process easier, not more complicated.
Food shopping is something that affects us all, and it has seen unprecedented change in the last 50 years, with the majority of us moving from daily visits to specialised local shops to weekly trips to the supermarket and online home deliveries. But, as the entry of easyFoodstore shows, change is continuous and the companies that thrive will be those that provide the right customer experience consistently to shoppers, day in day out.
Categories:
Customer Experience, Customer Service, Retail
You might also be interested in these posts: