Email customer service – why does it need to be so hard?
Published on:
June 22, 2011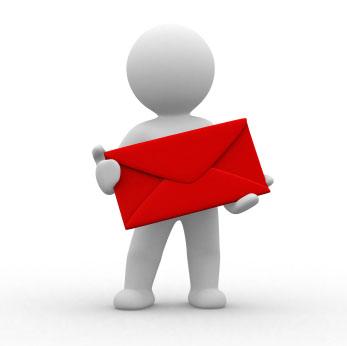 Businesses and individuals send and receive millions of emails every day. Yet when it comes to email customer service, companies seem to see it as a low priority in terms of speed and quality of service, either failing to answer queries or taking an age to respond.
That's what Eptica's research into email customer service with 100 top UK companies found. The 2011 Eptica UK Multichannel Customer Service Study analysed each company's ability to answer routine questions via their website and email channels. We've talked about the distinctly average web results already, but customers trying to receive answers via email get an even worse deal.
For a start 13 per cent of companies didn't have a mechanism for non-customers to email them – and many more organisations hid email options deep within their website, appearing to actively discourage people from using them. Half of consumer electronics manufacturers don't allow non-customers to email them – hardly inviting people to buy their products.
At every stage too many organisations are failing to deliver good service through the email channel:
Only 47 per cent acknowledged receipt of customer emails
Just 39 per cent gave an expected time of reply
Slightly over a quarter (25 per cent) actually then responded within their own promised timeframe
Disappointingly, less than half (48 per cent) of companies sent a reply that properly answered the question asked. The whole process seemed unplanned, neglected and frankly amateur in many cases.
Amongst the poor responses some organisations stood out – one travel company successfully answered an email within 3 minutes, showing what is possible if you take the channel (and the customers that use it) seriously. In contrast, one telecoms company took over a working week to reply – 5 days, 1 hour and 47 minutes and 14 per cent of those emailed didn't respond at all.
Email is still a key channel – particularly when customers want to have a record of their query and a company's response. Therefore it is time that UK businesses took it seriously – after all, it shouldn't be so difficult.
Categories:
Contact Center, CRM, Customer Service, Email Management, Multichannel Customer Service, Telecoms, Travel
You might also be interested in these posts: