Eptica acquires Lingway to strengthen multichannel customer experience
Published on:
November 08, 2012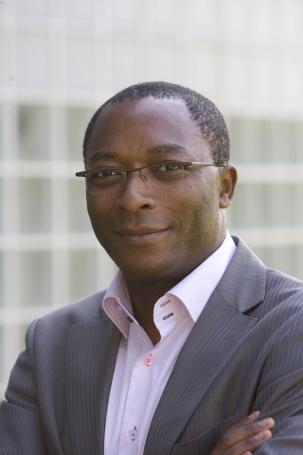 Eptica today announced that it has acquired multilingual semantic search engine and sentiment analysis software developer Lingway. The addition of Lingway's advanced search technology will further strengthen Eptica's multichannel customer service suite, improving the experience for consumers. Following on from its successful fund raising round earlier in 2012, the new acquisition demonstrates Eptica's continued momentum and ambitious growth plans.
Founded in 2001, Lingway provides specialised natural language search solutions and knowledge management technology to over 100 customers in areas such as HR and reputation management. Existing Lingway customers will continue to be supported under the Eptica-Lingway brand.
The integration of Lingway's world leading technology will benefit Eptica customers in two main ways:
Improved multichannel search experience
Adding Lingway's natural language search and sentiment analysis technology to the centralised Eptica platform will help organisations and their customers by providing an improved multichannel search experience. Lingway's technology also allows advanced content analysis, extraction and automated classification of data from any document source enabling Eptica customers to broaden the scope of their knowledgebase and extend its use to support enterprise applications such as HR.
Measuring social sentiment
Lingway's advanced Sentiment Analysis will be integrated with Eptica's existing Social Media Interaction suite, enabling customer service and marketing departments to track and analyse the tone of social media discussions in real time, giving a deeper insight into customer behaviour across networks such as Facebook and Twitter. Eptica is already leading the move to social customer service, with organisations such as AirAsia and Verbaudet relying on the Social Media Interaction suite to monitor and respond to social media customer posts and questions in real-time.
Improving the customer experience is a key goal for successful businesses across the globe. The combination of growing competition and rising consumer expectations mean that delivering the best possible experience is critical to keeping customers satisfied and protecting and increasing revenues. This is driving major market growth as organisations invest in technology to underpin their customer experience strategies - the worldwide market for web self-service software alone is expected to be worth $1 billion in 2012, increasing at $100m per year.
Eptica's multichannel customer interaction suite enables organisations to create the best customer experience by delivering the answers customers want on the channel of their choice (phone, email, web, chat, social media, and mobile). At the heart of Eptica's multichannel suite is a dynamic, self learning knowledgebase and enterprise class workflow engine. This ensures every request is handled efficiently whether managed through a self-service channel or the contact centre. More than 400 organisations worldwide are using Eptica to improve service levels, increase efficiency and maximise sales.
As Olivier Njamfa, Eptica CEO and President, commented, "The acquisition of Lingway's advanced technology brings us best in class multilingual search, strengthens our multichannel platform and enables Eptica and Lingway customers worldwide to improve customer experience, increase efficiency, and consequently grow revenues." To read the full release on the acquisition click here.
Categories:
Customer Service, Multichannel Customer Service
You might also be interested in these posts: