Eptica celebrates double digit growth in 2011
Published on:
February 08, 2012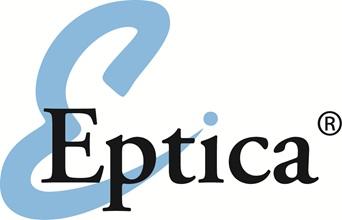 Everyone knows that the current economic climate is difficult, with consumer spending down and competition increasing, whatever sector you are in. So, in this context Eptica's results, with double digit revenue growth, demonstrate the success of our approach and the strength of our technology.
Eptica's consolidated turnover grew by 20% to $US 9 million (£5.67m), helped by signing 26 new customers across the world. These included Debenhams, TUI UK, New Look, Direct Wines and Travel Jigsaw in the UK, helping sales in the country to increase by 17%. Sales in Asia-Pacific rose to 6% of overall turnover, helped by flagship customers such as AirAsia and retailer Auchan (China).
From our experience there are three trends that are driving Eptica's success:
Greater efficiency
Companies are looking to reduce costs wherever they can without impacting the service they deliver. Eptica's Customer Interaction Management technology helps achieve this by providing a central platform for all customer service information, delivering consistent answers across all channels. Centralised information that is easy to access shortens call times and shrinks training time for agents, and by making it available through Web Self-service companies can reduce the number of calls they need to answer. Domestic & General has seen customer call times reduce by nearly a quarter (22%) and operational costs lowered by £158,000 since implementing Eptica software in its contact centre.
Improved service
Obviously reducing costs at the expense of customer service levels is a false economy, as consumers will simply move to your competitors if they are treated badly. Customer service software that quickly delivers the right answers to customer questions, either via the web, social media or contact centre agents leads to faster resolution of queries and happier customers who are more likely to recommend you.
Multi channel
Companies need to manage even more customer channels than ever before, particularly with the rise of social media. In 2011, Eptica launched a new version of its multi channel platform, which allows customer interactions via Facebook and Twitter to be integrated and managed efficiently within an organisations existing customer service environment. And as Eptica's software is based on a common workflow and self-learning knowledgebase it can be implemented first on one channel and then easily rolled out across other customer service channels in the future. We expect these three key trends to continue into 2012.
With Eptica expanding around the world through both direct sales and an increasing partner network we believe that this year will see similar levels of double digit growth, driven by the need for both efficiency and quality in customer service.
Categories:
Contact Center, Customer Service, Multichannel Customer Service, Self-service
You might also be interested in these posts: