Eptica speaks at major African customer service event
Published on:
December 06, 2012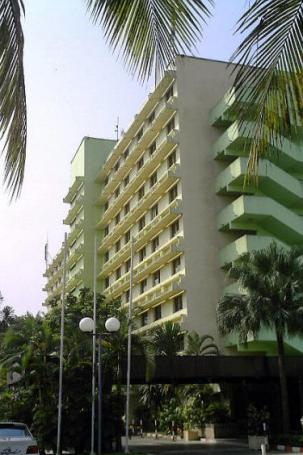 Today, customer service is a global industry. Consumers all across the world are demanding faster responses to their questions – and increasingly the power of the internet and technology means that the answers can come from contact centre agents located in different countries.
Africa is a growing location for contact centres due to its skilled workforce with multiple languages and strong ties to European countries (particularly the UK and France). The customer service industry is becoming a major employer and this week's Sarcca (Salon Africain de la Relation Client et des Centres d'Appels) event aims to showcase the strength of the industry and help it develop further. The first of its kind, it is being held between 5-7 December in Douala, Cameroon and features speakers from regional and international companies including Axa, Standard Chartered Bank, MTN Cameroon and CBC.
As part of its global expansion, Eptica is both attending and speaking at Sarcca with Olivier Njamfa, president and CEO talking about how to future proof customer service. His presentation covered the evolution of customer service in four stages:
Stage 1 (up to 2002): Customer service saw a few customers contacting a few call centre agents, exclusively by phone.
Stage 2 (2003-2006): Customer service became multichannel (phone, email, web), but still with a few customers contacting a few agents.
Stage 3 (2007-2009): The number of touchpoints within the organisation grew beyond contact centre agents to include groups such as sales and operations, contacted through multiple channels. However customer numbers were still relatively small.
Stage 4 (2010-2014): Rising consumer demands have massively expanded the numbers of customers contacting multiple groups within an organisation through multiple channels.
Olivier talked about how organisations, whether outsourcers or businesses, could meet the challenges of Stage 4 by providing fast, consistent and effective service to many customers, using people from across the business. He pointed to three key ways technology can help companies master today's multichannel customer service challenges:
Email management – analysing incoming emails, automatically routing them to the right person within the organisation and suggesting the best answer.
Web self service – allowing customers to find answers to their own questions quickly on your web site through intelligent web-based self service systems.
Agent knowledge – arming agents with the right information through intuitive systems that allow them to access answers when on the phone to customers.
All of these should be underpinned by a central knowledgebase that ensures that customer service is delivered effectively and efficiently – future proofing your organisation and enabling it to easily add new channels such as social media going forward. The African customer service industry has great potential, with technology a key enabler to help it grow. To find out more about Sarcca click here.
Categories:
Contact Center, Customer Service, Agent Knowledge Base, Multichannel Customer Service
You might also be interested in these posts: