The European customer service dimension
Published on:
July 06, 2011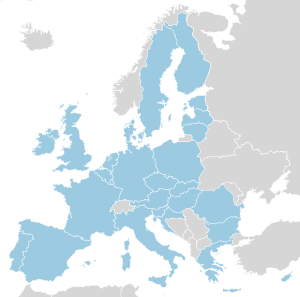 It is widely acknowledged that the UK is the largest online market in Europe – hitting £44 billion in 2010, and expected to reach £51 billion this year. However other countries are growing as fast, if not faster, with the entire European population turning to email and web channels. Forty per cent of EU consumers bought goods and services over the Internet in 2010, with sales expected to grow by nearly 20 per cent in 2011.
So how do different countries compare when it comes to customer service over the web and email? Given its position as Europe's leading provider of customer interaction solutions, Eptica is perfectly placed to provide insight into the market. As well as running the Eptica Multichannel Customer Service Study in the UK, it has been replicated in France and Spain, surveying 300 leading companies and providing some startling headlines.
The UK leads the way when it comes to successfully answering questions sent by email (48 per cent compared to 37 per cent in Spain and 24 per cent in France). So if you email a UK company you are twice as likely to get a correct response as if you contact a French one by the same channel.
But this is the only metric the UK does lead. More Spanish companies offer an email channel - 89 per cent versus 87 per cent in the UK and just 77 per cent in France. And most vitally you have a better chance of finding the answer to your query on the website of a Spanish company. They answered an average of six out of ten common questions asked – not outstanding, but still one more than UK websites, that averaged five. France, again lags behind with a poor 3.5 out of ten.
Eptica's research into 300 leading online brands across Europe highlights that organisations need to move their performance up a gear by investing in knowledge based systems that will enable their website and email channels to deliver the answers that customers want.
Categories:
Contact Center, Customer Service, E-commerce, Email Management, Multichannel Customer Service, Self-service
You might also be interested in these posts: