Flooding, extreme weather and customer service
Published on:
February 12, 2014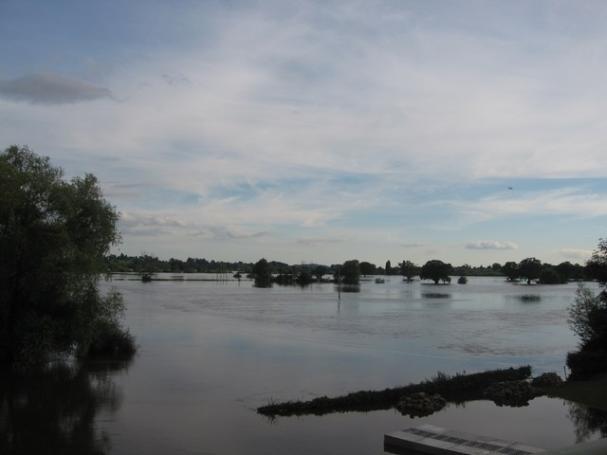 The UK is currently suffering its wettest winter since records began. Huge tracts of land are already under water, notably in the Somerset Levels, and the Thames has now flooded in Berkshire and Surrey. The main rail line between Devon and Cornwall has been swept away and thousands of cars have been damaged by being driven through floods across the UK. No matter where you are, this persistent inclement weather has had a negative impact on daily life.
At times such as this, consumers and citizens want two things. Firstly, of course, they want the authorities to protect their lives and property to the best of their ability, and secondly, if damage does unfortunately occur, they want clear, fast, action to help sort out the mess. Throughout the events that unfold clear communications are crucial to manage expectations and maintain trust. Essentially, customer service is in the front line and in this crisis, organisations, from insurers and power suppliers to central and local government, need to provide proactive insight and then the specific answers and support that people are looking for.
How can they deliver this – particularly when they are struggling to provide services as they themselves are impacted by the poor weather? It is worth learning lessons from other natural disasters, such as Superstorm Sandy in the US back in 2012. There are four areas to focus on:
1 Make it easy to find information
People are desperate to know what is happening in their individual area. So ensure that you are providing accurate information that updates regularly through all the channels at your disposal. Obviously radio, TV and the press are vital for this, but you should also ensure your website and social media presences are constantly updated and that your agents (and even people working in the field) are fully briefed. Charging people money through premium rate numbers (as some agencies have been accused of) is something to avoid, as it damages relationships and adds to the financial impact on affected individuals.
2 Be proactive with service
In a time of disruption, how can you help your customers? As well as providing information about the risks, give useful advice about what they can do to minimise damage and disruption. For example, in the US ahead of Superstorm Sandy, insurance companies advised people on how to protect their property and how to make a claim. As any major event unfolds people's access to information is disrupted so ensure that you can be contacted, and that your information is available with consistent messages, through all appropriate channels.
3 Be prepared for the next steps
The floods affect a huge number of people, all in different ways. As their impact spreads, companies in different parts of the country need to be ready to help their customers. Breakdown services and garages need to be on high alert to recover cars stuck in floods and should have the right parts and equipment needed to get people back on the road. Retailers must look at how their supply chains have been disrupted and put in place plans to guard against food shortages, both in the short and medium term. For customer services teams, ongoing communications to assist those affected will continue for some time. Those organisations that are able to deal with enquiries and individual claims, irrespective of the channel and timeline, will undoubtedly be best placed to deliver expected levels of service, whilst managing costs.
4 Plan for the future
It may seem a long way away, but once things are (eventually) back to normal, everyone needs to learn lessons. Do companies need to change how they operate or provide different services in new ways to meet customer needs? Given that extreme weather is becoming more and more common, it is vital that organisations do what they can to improve moving forward. Even if your business is lucky enough not to be affected so far, what can you learn if similar weather-related havoc strikes your part of the UK, or has an explicit impact on your business in the future?
The pictures of devastation from the south-west and Thames valley show the scale of the problems that people are currently facing. Delivering proactive advice as well as clear, consistent and timely information is therefore vital to improve their lives, now and in the future.
Categories:
Contact Center, Customer Experience, Customer Service, Insurance, Multichannel Customer Service, Public Sector, Travel, UtilitiesSelf-service
You might also be interested in these posts: