Flying the flag for Jubilee customer service
Published on:
May 30, 2012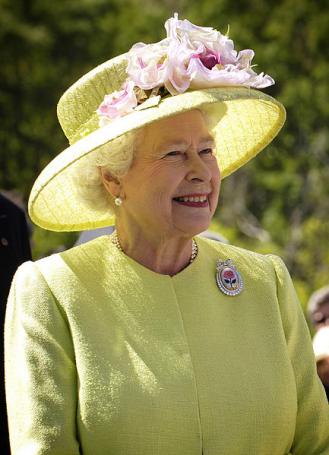 The Queen's forthcoming Diamond Jubilee celebrations have the potential to deliver a much-needed shot in the arm for UK companies. As a one off event they can provide additional revenues, particularly for retailers, travel companies, the tourism sector and anyone involved in creating and selling royal memorabilia. There is even the possibility that the feel good factor of a double Bank Holiday, added to the current good weather will provide confidence to cautious consumers and encourage them to open their wallets.
However the Jubilee celebrations, and the 2012 Olympics later in the Summer also provide a challenge to those involved in customer service. Companies need to make sure they have sufficient staff available – in shops, over the phone and online – to deliver the best service possible in order to keep customers happy, while ensuring that operations are efficient and they haven't overstaffed contact centres in advance of calls that don't materialise.
Based on Eptica's experience here are five tips for companies that should ensure that their Jubilee customer service is fit for a Queen:
1 Learn from history
Last year saw a Royal Wedding and consequent extra Bank Holiday, so companies should look at how this affected customer demand, while bearing in mind that there is no single focus to the Jubilee celebrations. Do compare with other summer Bank Holidays – and look at the weather forecast to make sure you have the right products in stock.
2 Check your online capabilities
Over the Bank Holidays many businesses, such as banks, will shut their branches. The net result is that more people will be looking at carrying out transactions online, so make sure that your systems are up to the job and can cope with the potential demand.
3 Automate
A lot of customer service queries are simply people looking for answers to basic questions – such as opening hours. Make it easy for them to get accurate answers to their questions through web self-service systems that deliver fast responses to online queries on your website or Facebook page. This avoids customers having to call the contact centre, increasing satisfaction while making operations more efficient.
4 Be mobile and social
With nearly half of the UK population now owning a smartphone and the vast majority of people using social media, companies need to be ready for how this impacts customer service. Many people are going away for the Jubilee, so will use their phones to surf the web to find out local and topical information. Make sure your website is optimised for mobile browsing and that customer service information is clearly displayed. When it comes to social media all indications are that there will be a surge of tweets, likes and status updates over the Jubilee, so make sure you are monitoring for potential customer service issues and can step in swiftly to answer any queries.
5 Be consistent
In the UK having two Bank Holidays in a row is rare indeed, so customers are likely to have lots of queries about opening hours, particularly when talking to retailers. Ensure that all of your staff, whatever channel they are operating through (online, contact centre, social media or in-store) have access to the same, up to date information so that they deliver consistent, accurate answers to keep customers happy.
The Jubilee promises to be a great opportunity for celebration across the UK – but time is running out for companies to make sure that their customer service meets the diamond standard.
Categories:
Customer Service, Multichannel Customer Service, Self-service
You might also be interested in these posts: