The growth of web self-service
Published on:
September 14, 2012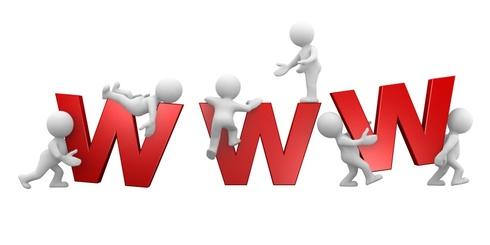 Organisations today operate in a multi-channel world. Consumers want the freedom to be able to contact them through a whole variety of channels – the web, email, phone, social media, chat and letter. And they want to be able to use different channels for different interactions – so they might ask a general question on a company website and call or email with a specific enquiry about the service they are receiving.
Amidst all the talk of social media and mobile, the importance of web self-service is often overlooked. Yet it is growing fast – research from NICE found that 28% of consumers surveyed in the UK, US and Australia used the web to interact with companies at least once a week. Financial services companies were the most popular destinations, which is fuelling increased investment in technology. Consequently one in five is planning to implement online self-service, web chat or instant messaging in 2013.
This increased investment is dramatically expanding what the web self-service market is worth. According to Gartner analyst Johan Jacobs annual revenue in the sector has risen from $600m in 2010/2011 research to $1 billion in its latest Magic Quadrant, which is due out later in the year. At Eptica we're seeing similar levels of growth, reporting a 20% turnover increase in 2011 alone.
What is web self-service?
So what does web self-service cover, what are the benefits and how do companies implement it? Obviously web self-service is a key part of Eptica's product suite and we have extensive experience in the area, but we'll leave it to Johan Jacobs from Gartner to give his views, as quoted in an interview with Mycustomer.com.
Essentially there are two parts to web customer service. The first is transactional – letting customers access their accounts, check bills and make bookings online. Previously these all had to be handled by a customer service representative, so there are obvious advantages for both the customer (greater control and speed) and company (reduced costs).
The second element of web customer service essentially helps customers to find answers to their queries online. You simply type in your question online into an Ask a Question box and the software analyses it, fetching a relevant answer from a constantly updated knowledgebase of information. Advanced systems such as Eptica's uses intelligent, meaning-based search to make sure that answers are accurate, fast and constantly updated. Eptica's knowledgebase is also self-learning, which means it learns from the way it is used, which content is best for answering a specific question.
The benefits
The benefits for consumers of web self-service are obvious – they can get fast access to the information they need without having to email or call a contact centre. It doesn't break the customer journey and is seamless part of their browsing experience.
For companies there are double benefits. Happier customers are more likely to buy more from you and more tangibly it reduces costs. As Jacobs points out, a call to the contact centre can cost anywhere between $27-$55 on average. Web self-service removes the need for some of these calls, and the same knowledgebase can also be used to power other channels such as chat. With a single agent able to chat to 5-6 customers online at the same time, the cost of a single web chat falls to $2-5 according to Gartner.
Achieving these benefits relies on the strength of the content within the knowledgebase. Information needs to be comprehensive, kept up to date and always accurate. Jacobs sees knowledge management as "the core building block" – fail to invest in building a strong enough knowledgebase and customers will simply revert to calling your contact centre.
Go multichannel
In our experience to get real value, this knowledgebase should span all your customer service channels – delivering consistent information however people want to contact you through. For example, Eptica customer AirAsia has deployed the same knowledgebase across the web self-service, Facebook and mobile channels and is dealing with over 1 million queries every month.
As Gartner's comments show, web self-service is a market that is growing rapidly – and with more and more channels being introduced ensuring that consistent knowledge spans the whole customer experience is going to be key to successful businesses.
Categories:
Contact Center, Customer Service, Gartner, Multichannel Customer Service, Self-service
You might also be interested in these posts: