Hanging on the telephone
Published on:
May 04, 2011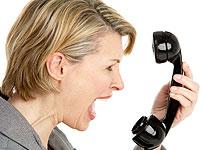 Recent research from OFCOM has highlighted the number of complaints customers have with telecoms companies. The regulator itself receives an average of 450 complaints every day, covering everything from mis-selling to billing errors. And this figure obviously doesn't cover complaints made to telecoms companies themselves that don't get escalated to OFCOM.
Given the fast moving and complex nature of telecoms, how can companies ensure they are providing the best possible customer service? Based on Eptica's experience and industry knowledge here are five good places to start:
1 Make self-service simple and visible
Empower customers to find answers themselves by putting self-service on your websites and Facebook pages. By letting them basic queries you not only improve the customer experience but free up contact centre agents to deal with more complex questions.
2 Use multimedia answers
Telecoms can be complicated so embrace multimedia when providing answers. Videos and diagrams on how to use a new phone or feature save contact centre queries and can be accessed at the customer's convenience.
3 Use the wisdom of crowds
Self-service works really well at answering questions that are common to lots of your customers. So put your most popular questions on the front page of your customer service section, making it easy for users to find answers. And you can also use this space to communicate major news, such as service outages to keep them informed and in the loop.
4 Embrace social customer service
Everyone knows how important social media is to customer service. So ensure you have a strategy to monitor, respond and interact with questions asked on the likes of Facebook and Twitter. Most importantly, integrate social media into your overall customer service operation rather than leaving it as an expensive silo detached from your contact centre.
5 Speak your customers' language
Like a lot of industries, telecoms has its own jargon, so how you refer to particular products or services might be completely different to your customers. Make sure your self-service solution understands this and doesn't force customers to use your corporate terms.
Following steps such as these should have an immediate positive impact on customer service levels and help stand out in a competitive market. And could avoid an embarrassing appearance at the top of OFCOM's complaint league table.
Categories:
Contact Center, CRM, Customer Service, Mobile, Multichannel Customer Service, Social CRM, TelecomsSelf-service
You might also be interested in these posts: