Has UK customer service stopped improving?
Published on:
July 17, 2013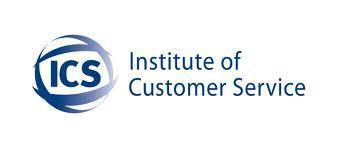 New research from the Institute of Customer Service (ICS) shows that customer satisfaction with brands in the UK has slowed over the last year. The overall score in the July 2013 UK Customer Satisfaction Index (UKCSI) was 77.9 out of 100, down from 78 a year ago. This is the first time since the Index began in 2008 that levels have fallen, albeit by a small amount.
The UKCSI is calculated from an online survey of consumers, who provide feedback on individual brands in 13 different sectors, based on important customer service attributes such as professionalism, quality and efficiency, timeliness, problem solving and complaint handling. The July 2013 UKCSI was based on 30,000 responses from over 9,000 individual consumers.
However, as we saw in our own Eptica Multichannel Customer Service Study, the overall picture masks growing gaps between high achieving brands and those that seem to pay lip service to customer service. While the top scoring organisations achieved over 80 out of 100 (with the highest achieving 90.8), the lowest performing sector (utilities) managed an average score of just 71 points. 38% of companies fell by over 1 point, while just 26% increased by the same amount.
In tough times it is tempting to cut customer service, but the UKCSI backs up previous research by analysts Forrester that this really is a false economy. For example, taking the retail food sector, companies that scored above the UKCSI sector average saw an average sales growth of 9% - against just 3% growth for the below average brands.
Happier customers are also more likely to recommend companies. In telecoms, 41% of customers of brands that scored above the UKCSI sector average had recommended their supplier. This compared to 26% of those using companies that scored below the sector average. The same 15% gap existed in automotive (with figures of 49% and 34% respectively).
The message is clear for UK organisations. Customer service and delivering a superior customer experience has never been more vital. Given the growing choice that consumers have, they will vote with their wallets and move to the companies that provide them with what they want. And, what's more, they will tell the world about their experiences via social media, whether they are good or bad. This directly impacts customer retention, sales and revenues. Customer service is therefore a business priority, whatever industry you are in.
Categories:
Customer Experience, Customer Service, Forrester, Multichannel Customer Service
You might also be interested in these posts: