Hitting the gold standard for customer service in Asia
Published on:
May 21, 2013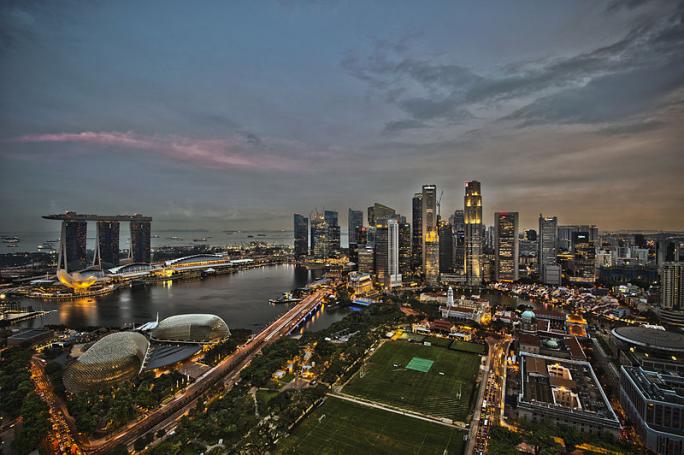 Efficiently delivering the right customer experience is the number one priority for every organisation. But in today's complex, fast-moving world this can be challenging. The number of contact channels is constantly increasing, competition has never been fiercer and the growth of mobile devices means customer service has to operate 24x7, providing the perfect experience quickly and efficiently. Do it right and it will have a positive impact on your revenues, increasing sales and customer satisfaction. Fail to provide the gold standard and customers will quickly move to rivals – but not before telling the world about their experiences via social media.
To help companies across Asia meet these challenges Eptica and the Contact Centre Association of Singapore (CCAS) are organising a breakfast meeting that will share best practice in delivering the highest levels of service. Transforming Contact Centre Productivity for a Multichannel World will be held on Wednesday 29th May at the Grand Copthorne Waterfront Hotel in Singapore.
The free event will draw on Eptica's experience with working with some of the leading brands in Asia, including AirAsia and Quality Healthcare Medical Services Limited (QHMS) to show how you can transform customer service in order to unlock more revenue, greater productivity and a better customer experience.
Presentations include:
Olivier Njamfa, Eptica CEO, on How to transform Contact Centre productivity and customer satisfaction in a multichannel world
Esther Tang, Director Customer Services, Quality Healthcare, explaining how QHMS has increased service productivity and customer service using Eptica across the email and web self-service channels. Operating 24x7, QHMS's Hong Kong contact centre handles 65,000 calls and over 6000 emails per month
Live demos of Eptica's future proofed solutions for Web, Facebook and Mobile customer self-service, Email management, Chat and Agent knowledgebase
Tim North of Eptica explaining how centralised knowledge management can drive improvements in telephone customer service and can then be extended to other channels
As part of the live demos Eptica will be showcasing Eptica Web Chat, now available in simplified Chinese. Part of the recently launched Eptica Multichannel Customer Interaction Suite 8.2, Eptica's proactive web chat solution is integrated with the Eptica knowledgebase to improve the efficiency of every chat agent and increase conversion rates by up to 10x.
To find out more view the full event agenda on our microsite. To book your free place at the CCAS Breakfast Meeting simply click here to register.
Categories:
Contact Center, Customer Experience, Customer Service, Agent Knowledge Base, Multichannel Customer Service, Chat, Self-service
You might also be interested in these posts: