How can retailers cope with customer complaints?
Published on:
May 07, 2015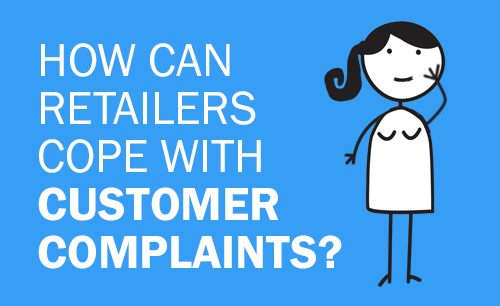 New research from Ombudsman Services has found that retail is the most complained-about sector in the UK. According to the organization's Consumer Action Monitor there were 18.5 million complaints to retailers in 2014, 28% of the UK's total, split evenly between online and in-store transactions. Retail was far ahead of telecoms (15%) and energy (11%), when it came to attracting complaints. The figures also point to this being the tip of the iceberg – 71 million problems are never acted upon by consumers, who prefer to stay silent and potentially take their business elsewhere.
The Ombudsman Services figures back up recent Eptica research. The Eptica Study 'Consumers vs. Agents: Can the Gap be closed?' found that 82% of consumers that received poor service moved supplier if their problem was not resolved.
The number of complaints is rising – with a 74% increase in the number of problems either raised by consumers with a company, shared online via social media or escalated to a third party, according to Ombudsman Services. This growth in complaints is driven by four key factors:
Many of today's products are increasingly complex, meaning they need additional support to ensure they work correctly
More and more are bought online without any human interaction or chance to pick up/try on before purchase, leading to potential differences between expectation and reality
Multichannel supply chains involve multiple players, such as logistics companies, which the retailer may not have direct control over
Consumers have high expectations and this is continually rising. They want the highest standards of customer service, but at the lowest price – and are increasingly happy to complain or share their experiences through social media and online reviews if their expectations aren't met.
Given these points, receiving some customer complaints is inevitable. However, how these are dealt with can make the difference between losing business and actually strengthening the customer relationship. 50% of consumers think more highly of businesses that handle complaints efficiently and 28% said they'd be more likely to buy from a company that had a clear, effective procedure for quickly handling their issue.
So how can complaints and comments be turned from a negative into a positive? Essentially it comes down to five key steps:
1 Speed
We live in a fast-moving world and customers want their issues dealing with quickly. Whether that is responding to emails within an hour or answering tweets within minutes, companies need to acknowledge incoming queries and then deliver a comprehensive reply quickly.
2 Empathy
Often the biggest reason that a complaint escalates is that customers feel they aren't being listened to and that customer service staff don't care about their issue. Employees need to be trained to ensure they show empathy with customers, apologizing and sympathizing even if they can't immediately solve a problem. Many customers value a simple, but heartfelt, apology above financial compensation when things go wrong.
3 Clear process
The reason that many consumers complain through social media or online reviews is that they don't want to go through the perceived hassle of formally contacting a company. Make it as easy as possible to get in touch, offer a full range of channels to consumers and spell out the process clearly so that they know what they need to do and what the timescales and potential solutions are.
4 Provide an answer
Of course, having speed, empathy and a clear process is pointless if you can't deliver a satisfactory answer to the customer's query or complaint. Use a centralized knowledgebase to underpin the customer service process, giving your agents instant access to the latest, consistent information to solve issues. This can be extended to company websites to make it easier for customers to solve simple problems themselves through self-service, maximizing efficiency.
5 Use complaints to drive change
Customer complaints provide valuable information that can be used to improve products, processes and services. Analyze the questions consumers ask and the issues they raise – what can you learn, and how can this be used to drive change?
As the Ombudsman Services research shows, retail complaints are growing – and are likely to continue to swell given the complexity of multichannel shopping and increasingly demanding consumers. Retailers therefore need to focus on effectively dealing with complaints if they are to retain customers and increase loyalty and engagement.
Categories:
Contact Center, Customer Engagement, Customer Experience, Customer Service, E-commerce, Email Management, Knowledge Management, Multichannel Customer Service, Retail, Social Media, Self-service
You might also be interested in these posts: