How the customer experience market is changing
Published on:
April 24, 2013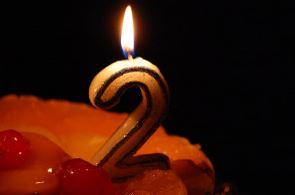 This month we're celebrating two years of publishing the Eptica Customer Experience blog, which began back in April 2011.
From the start the aim has been to provide updates and opinions on the customer service market, highlight best practice and show how customer needs are changing. And the market has definitely been transformed. We've moved from multichannel to omnichannel and new (at the time) technologies such as mobile and social media have matured to be central to the customer experience offered by every organisation.
The good news is that how companies interact with their customers has never been more important – businesses recognise that good service delivers increased sales and greater loyalty.
Since April 2011 we've had an incredible 31,120 views of our 195 blog posts. This means more people have viewed the blog than the population of Monaco! On a monthly basis the average is 1,200 views, a figure which is still growing. And while the UK makes up 36% of the readership, we've had visitors from 148 countries around the world. 15% of views come from the US, 5% India and 4.5% France.
We've looked through our archives and put together a list of the top 5 blog posts from the past two years:
1 Email customer service – why does it have to be so hard?
Research from the 2011 Eptica UK Multichannel Customer Service Study found that the UK's top 100 companies were failing to deliver adequate service on the email channel. Unfortunately when we repeated the research in 2012, we found that email service had further deteriorated.
2 The key trends for customer service 2012
Based on presentations from the Eptica International Customer Summit, this post looked at the consumer and company customer service trends for 2012. Take a look through the post – the majority of the points are equally valid today for organisations looking to offer an excellent customer experience.
3 The cost of customer service failure
Fail to answer a customer's question on one channel and they will either move to a competitor – or migrate to a more expensive channel. The result? Higher costs and angry customers. Recent research from Forrester backs up this post – 60% of customers switched from the web to the email or phone channels if they couldn't find an answer to their question online, while 17% went to a competitor.
4 AirAsia mobile customer service app is a bestseller
With over 50% of the population now owning a smartphone, mobile is front of mind for customer experience teams. Leading low cost airline AirAsia has pioneered mobile customer service with an Apple iPhone app that relies on that same Eptica knowledgebase as other channels to provide customers with a consistent, accurate response to their queries.
5 Who should run social customer service?
Customers increasingly want to use social media to interact with businesses. With potentially thousands of customer interactions on networks such as Twitter and Facebook, which department within a company should be in charge of social customer service? The blog looks at different approaches and comes up with some recommendations for keeping customers happy.
As always, do let us have your feedback – what's been your favourite post and why?
Categories:
Contact Center, Customer Experience, Customer Service, Mobile, Multichannel Customer Service, Travel
You might also be interested in these posts: