The importance of customer experience to building a Digital Business
Published on:
June 17, 2015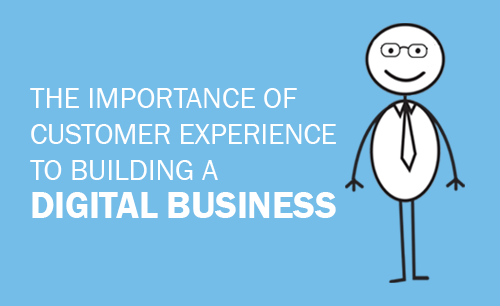 Last week's Gartner Customer Strategies & Technologies Summit in London provided a perfect opportunity to take the pulse of customer service and customer experience, and to look at future trends that companies need to start preparing for now. The two day event was certainly packed with presentations, and well attended by both vendors and end users, demonstrating the vital importance of customer service and CRM to modern organizations.
The overarching theme from Gartner was that we are now moving into the age of the "Digital Business". Essentially customers can now engage with organizations, your competitors and each other, whenever and wherever they like, through an ever-growing range of new channels and devices. Given the rise of theInternet of Things and virtual personal assistants some of these customers may not even be human………
From my time at the event, and reading through the presentations, I'd pick six key areas for customer experience professionals to focus on over the next few years:
1. The rise of mobile
Mobile devices are increasingly the most common channel for connecting to the internet – and are growing in importance for customer service. Between 20-40% of interactions now happen on smartphones or tablets, a figure that is only going to increase. However less than 5% of these are completed on the mobile device – showing that it needs to integrate seamlessly with the rest of a company's customer service infrastructure to deliver a joined up experience. The ability of mobile devices to deliver location-based information needs to be used to provide a personalized experience, especially when combined with wearable technology such as smart watches and activity trackers.
2. Digital commerce
As mentioned the boundaries between the physical and online worlds are blurring. Consumers browse your website on their phone while in-store, use it to check prices, find offers or share their experiences on social media. Companies need to take a holistic approach to meet these changing needs, enabling consumers to interact on different channels seamlessly and naturally across the customer journey.
3. The impact of the Internet of Things
By 2018 Gartner predicts that 5% of customer service cases will be initiated by internet-connected devices. This is part of a future where everything, from your car to the parking meter, talks to each other. Smart things, such as Amazon's Dash and Darty's connected button, let you order goods or contact support – and the next step is for these Internet of Things devices to do this automatically without human involvement. Overcoming the complexity of these linked interactions to deliver the right experience, in real-time, will be difficult but Gartner believes that those companies that succeed in becoming Digital Businesses, will be those that prosper in the future.
4. Building a vision
Having talked about the challenges and opportunities, several presentations discussed how companies can meet changing customer needs. Central to success is outlining a clear CRM vision and then translating this in order to create a Customer Engagement Center, a hub that spans departments and brings together different technologies to meet customer requirements. This has to be led from the CEO and run across the whole organization seamlessly. It means understanding customers and creating the experience that they are looking for, on their channels of choice, and continually measuring and acting on feedback. Essentially it involves moving from being a slow and steady, solitary tortoise to an agile, responsive meerkat that works as part of a team.
5. The future of agents
Where does this new world of connected devices and automatic activity leave human customer service agents? Will we even need them at all? The short answer is that they will remain vital – but that their roles will change dramatically. With the majority of less complex queries dealt with through technologies such as self-service, agents will work alongside virtual personal assistants to provide assisted service, combining people and machines. Nearly half (47%) of all service requests by 2020 will still require human input – and this will need greater empathy, knowledge and understanding from the agents involved.
6. Using the data
Customer interactions provide an enormous volume of data, but 95% of this feedback currently goes to waste. Adding sources such as location, social media and sensor data to transactional and customer service data gives a better, more accurate picture of customer behavior. Bringing together direct, indirect and inferred customer inputs helps better understand the Voice of the Customer, providing actionable insight and analytics, leading to increased loyalty and revenues. This is a complex, long term process so it is key for companies to begin now, auditing current activities and building a plan for the future.
Given the amount of ground covered, and the number of current and future challenges discussed, I can imagine a lot of delegates at the Gartner Summit left somewhat dazed. Every organization, even those known as customer experience leaders, will have to change, and the process will be constant. However, in the era of Digital Businesses, customer service will be critical, showing the vital importance of the discipline to every organization.
Categories:
Contact Center, CRM, Customer Engagement, Customer Experience, Customer Service, Gartner, Linguistics, Marketing, Mobile, Multichannel Customer Service, Social CRM, Self-service
You might also be interested in these posts: