Improving the email customer experience
Published on:
March 06, 2013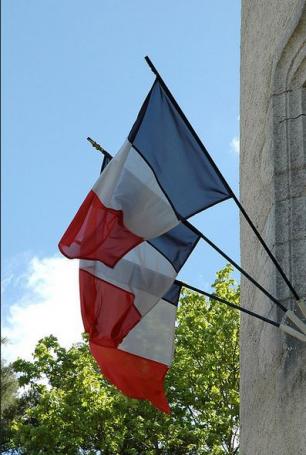 Despite the growth of other channels, email is still the first choice for a large number of consumers when it comes to contacting organisations. It provides a full audit trail for customers (and companies) and people often feel it is the best way to raise specific complex or technical questions – provided of course, you get a fast, accurate answer.
Independently testing the quality of the email customer experience is therefore vital for companies to see whether they are meeting the needs of consumers. In France the Insitute Cocedal Conseil has just released its Qualiweb research into email customer service – with 12 of Eptica's clients figuring in the top 5 of their respective sectors.
The Qualiweb research works by sending seven 'mystery shopper' emails to 315 different companies within 17 sectors. Responses are marked against 15 different criteria and a total percentage score is then calculated. Eptica customer Nespresso was a close second overall (with 94.42%), as well as topping the specialist distribution section.
Other Eptica clients to score highly included:
Over a quarter (26%) of the Qualiweb top 50 across all sectors rely on Eptica for email customer service, showing the impact that customer facing technology can have on the overall experience.
Building on this, Eptica has pinpointed four areas where companies can improve the email customer experience:
1 Intelligent workflow
Use workflow to automatically assign queries to agents according to each customer's profile and each agent's competence. Workflow can also be used to route queries to specialists outside the contact centre, ensuring customers get the best response, wherever information is located within the organisation.
2 Dynamic, self-learning knowledgebase
Create a knowledgebase that sits at the heart of all customer interactions, whatever the channel, to drive consistent answers and increased efficiency. Make the knowledgebase self-learning so it enhances the relevance of answers after every interaction and automatically provides template-based answers to agents that they can then personalise and send.
3 Advanced email search
Make it easy for your agents to provide fast, accurate responses. Use meaning-based search to scan incoming emails and suggest answers automatically providing them with the best response from a knowledgebase of pre-scripted email replies.
4 Single view of the customer
Ensure that agents dealing with email queries have access to as much information about the customer as possible, across their entire multichannel history. This avoids customers having to repeat themselves and shows them that they are valued by your organisation.
Categories:
Contact Center, Customer Experience, Customer Service, E-commerce, Email Management, Finance, Multichannel Customer Service, Retail, Utilities
You might also be interested in these posts: