Is it really time for your company to embrace chatbots?
Published on:
October 12, 2016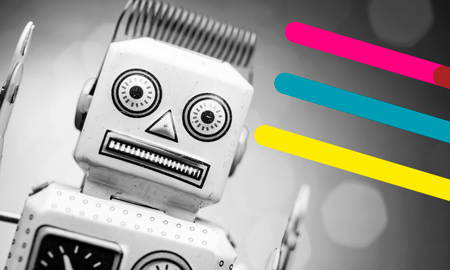 One of the most talked about current trends in customer experience is the rise of chatbots, with many companies investigating using them to interact with customers on messaging apps.
Essentially chatbots are basically stripped-down software agents, which should be able to understand what customers type or say and respond by providing relevant answers or carrying out simple tasks.
Showing the progress of the technology Facebook recently launched a chatbot that brands can use over Messenger, with companies such as Pizza Hut and American Express among the early adopters.
Chatbots: the benefits
The touted benefits of chatbots are large. Using bots - rather than live agents – should allow you to automate customer service, respond faster compared to traditional channels, and carry out huge numbers of interactions cost effectively.
Backers believe bots can also deliver a personalized customer experience. As with data from other customer channels, collating all the information from automated bot interactions could also provide a ready pool of useful insights about customers.
Proceed with caution
However, as with any new technology, you need to proceed with caution. Many with longer memories may recall avatars, an early version of chatbots that appeared on websites in the 2000s. Due to a lack of content and an inability to understand many questions this early attempt at artificial intelligence (AI) failed to become mass-market.
Even with advances in technology, complex chatbots are still extremely difficult to create, requiring strong AI and linguistics expertise which many companies simply many not have.
Also, as with any emerging technology there is a large chance that things can go wrong and embarrass the brand. Take the often quoted example of Microsoft's Tay chatbot which was designed to use AI and self-learning techniques to learn from customer conversations on Twitter. Many Twitter users realized the technology underpinning Tay could be misused and their interactions quickly taught her to spew out inappropriate racist, sexist and otherwise offensive responses. Needless to say Microsoft swiftly removed her account from Twitter.
First put the basics in place
There is a lot of hype about chatbots and their potential place in customer service. However, before embracing the phenomenon it is wise to put some of the essential basics in place. Don't try and run before you can walk – look at your existing infrastructure and ask yourself the following questions:
Do you have good self-service systems on your site, providing fast answers to customer questions?
Have you got a centralized, self-learning knowledge base that spans multiple channels, and can provide the information a chatbot needs to respond?
Can you manage the integration between chatbots and back office systems that enable it to access customer details securely and make changes safely and with a full audit trail?
Do you use linguistics to analyze the tone of incoming messages to route them correctly and help agents respond accordingly?
Do you offer chat to your customers and are they using it enthusiastically?
Without having these building blocks in place, jumping straight into building a complex chatbot is unlikely to deliver real benefits – in fact it might have a negative effect. You need the right technology and knowledge, combined with customer demand, if your chatbots are going to deliver on their future potential.
It is very possible that over the next few years, chatbots will play a much larger role in customer service and customer experience. But their exact impact is difficult to foresee. For many companies it is more important to focus on refining existing digital channels and ensuring that customers can have meaningful conversations with your brand, before embarking on high profile chatbot projects.
Categories:
Artificial Intelligence, Product
You might also be interested in these posts: