Jingle bells sound for retail customer service
Published on:
July 04, 2012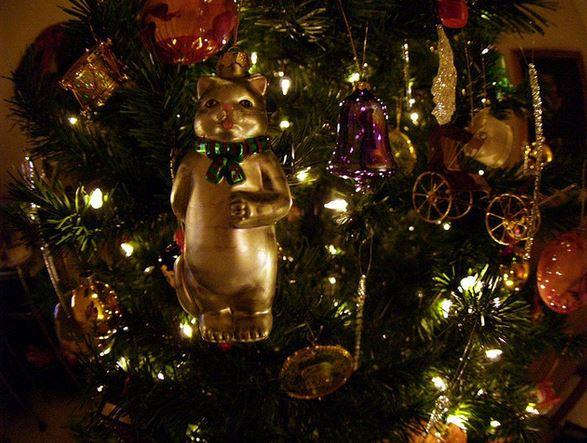 christmas 2007 (Photo credit: paparutzi)
It seems strange to be talking about Christmas in mid-summer, but plans for the festive season are well under way at most retailers. Decisions about key products are being currently made and programmes of store refurbishments are happening now as companies seek to be ready for their busiest time of the year. Current poor economic conditions really do mean that Christmas 2012 will be make or break for many retailers.
Obviously preparations are equally advanced online, with websites being revamped to ensure retailers can win their share of the billions that will be spent online this Christmas. To put this in perspective, according to IMRG/Cap Gemini £8 billion was spent online in December 2012 alone.
So in an ultra-competitive online market what should retailers be focusing on to maximise their revenues this Christmas? Customer service is key – with similar products available from multiple, competing stores, more and more shoppers are choosing where they spend based on factors such as helpful websites, clear returns policies and comprehensive, fast responses to questions, queries and complaints
Based on Eptica's work with retailers across Europe, including Dixons Stores Group, Republic, La Redoute and Fnac, here are five areas where we believe companies can make a difference and positively impact their revenues:
1 Listen and interact on social media
Social media provides retailers with the ability to build a direct relationship with their customers, listening and responding to their needs. Whether it is through Twitter, Facebook, Pinterest or other networks, retailers need to be using social media to engage with consumers, particularly around customer service questions and issues. Our own research found that retailers were the most complained-about sector on social media with 21% of people having used Twitter and Facebook to share their concerns – essentially broadcasting them around the world. So retailers need to audit their current social media presence and ensure that it is able to handle the increased customer service load that Christmas will bring. Our forthcoming webinar provides a useful introduction for those looking for a place to start.
2 Use web self-service to provide fast answers
When shopping online, customers want fast answers to any queries they may have – so forcing people to break off browsing to call or email for information will potentially annoy them, losing sales to more helpful rival sites. Retailers need to make sure that not only do they have comprehensive information on their sites, but that it is easy to access through self-service technology that understands customer questions and automatically provides the right answer within seconds.
3 Integrate mobile into your strategy
The enormous growth in smartphone and tablet usage means that mobile is a major new channel for retailers. With half the population owning smartphones they are increasingly using them when they shop, even if they make the actual purchase through another channel. Make sure that you are ready for this by ensuring your website is mobile optimised as a minimum, with key information, such as the nearest store, easily accessible for mobile shoppers. Investigate whether you should invest in specific mobile apps by talking to customers and understanding their needs.
4 Be joined up across multiple channels
The number of channels that customers use to contact retailers is growing all the time – we've just mentioned mobile, the web and social, but telephone and store are not going to disappear. And many are predicting that smart TVs will provide a new way to shop in the near future. When it comes to customer service retailers need to make sure they have a joined-up approach that shares information across all of these channels and provides a single view of the customer. This avoids inconsistent silos of information developing and means that customers won't have to repeat themselves, something that is guaranteed to annoy them and impact the overall customer experience.
5 Deliver on your promises
Last Christmas social media was full of complaints about missing or delayed deliveries. No wonder that the Eptica Christmas 2011 Retail Experience Study found that two thirds of consumers didn't trust companies to deliver before the big day. While most retailers outsource the actual delivery to logistics companies it is their name and reputation that suffers if presents don't arrive in time. Be clear about last delivery dates on your website – in our study 85% of top retail sites reviewed failed to provide straightforward details of final ordering dates to guarantee Christmas delivery. Make sure that you have access to up to date information from your logistics partners so you can reassure customers and if you provide in-store delivery for online orders check that they are straightforward and simple to use.
The good news is that it is not too late for retailers to update their processes and websites before the crucial Christmas shopping period. Changes can be implemented now so that they are up and running by the Autumn, arming retailers with everything they need to have a happy (and prosperous) Christmas.
Categories:
Contact Center, Customer Service, E-commerce, Multichannel Customer Service, Retail
You might also be interested in these posts: