Learning to engage with customers
Published on:
February 26, 2013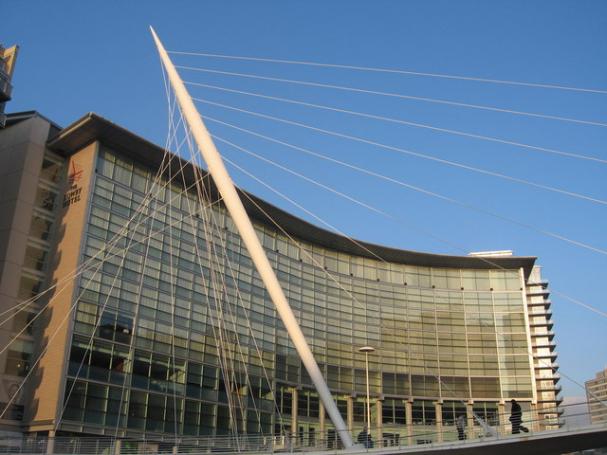 Successfully engaging with customers is critical to every organisation. Whether private or public sector, everyone needs to deliver the best possible experience to their stakeholders if they want to survive and flourish in today's challenging economy. And the responsibility for delivering customer engagement spans the whole company – from customer service to marketing, sales and operations.
One of the most successful ways of learning best practice and developing the new skills needed for customer engagement is by sharing knowledge with your peers and industry experts. Recognising this The Director's Club Great Britain and Northern Ireland is running a series of Customer Engagement Days (CED) to bring together a community of professionals with a common interest in customer retention, loyalty and advocacy.
Eptica is delighted to be a Gold sponsor of the Customer Engagement Day North, which will take place on Wednesday 27th February at the Lowry Hotel Manchester. The day mixes keynote presentations and roundtable discussions to provide the perfect opportunity to share ideas and experiences across sectors and disciplines.
At the event Eptica will be hosting two roundtables on topics at the heart of customer engagement:
Multi-channel Becomes Omni-channel:
Customers today want to be able to contact and interact consistently with your organisation irrespective of channel. That means providing the same high level of experience, whatever channel or device they use. Systems need to be joined-up and seamless so that consumers can switch between channels without having to repeat themselves or re-enter information. Achieving omni-channel success requires people, processes and technology to work together, rather than in separate silos. Sharing information and knocking down barriers is therefore necessary and the roundtable will drive discussion on how this can be achieved across your organisation.
Twitter & Facebook: Social media has proven its service delivery potential
The phenomenal growth of social customer service makes it a number one priority for businesses of all sizes. While many organisations have started delivering service through platforms such as Twitter and Facebook, integrating social media within the overall customer experience and being able to scale to meet the challenge of potentially thousands of extra interactions can appear daunting. The session will therefore provide a forum to share tips, tactics and emerging best practices for delivering customer service over social media's biggest platforms.
Categories:
Contact Center, Customer Experience, Customer Service, Multichannel Customer Service, Social CRM
You might also be interested in these posts: