Let the train take the strain
Published on:
January 11, 2013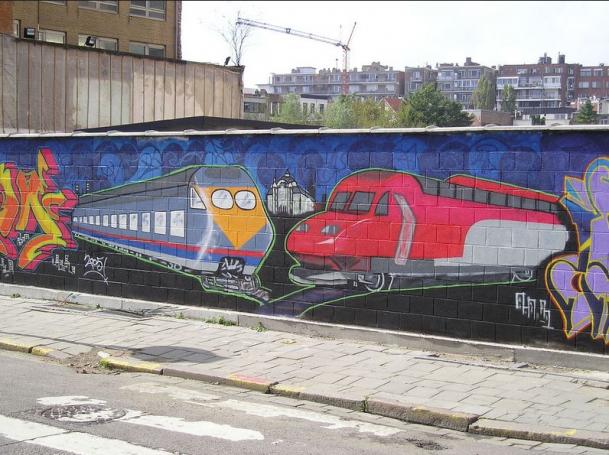 Train operators are often the target of complaints of poor customer service. Indeed, the Eptica Social Customer Service Study found that 14% of those in the South East had taken to social media to criticise train companies. Add in recent, above inflation, fare rises and record numbers of passengers leading to overcrowding on some routes and you can see why many commuters are unhappy with the service that they receive.
But it isn't all doom and gloom. Last year's National Passenger Survey found that a record number (84%) of travellers were satisfied with their journey overall, with just 6% actively dissatisfied. The one area that declined was (unsurprisingly given fare rises) value for money, but as the industry points out rises are set by government. National Rail has just announced a £37 billion plan to overhaul services over the next five years, including a doubling of capacity, reduced journey time and a target of 90% customer satisfaction. Measures such as more access to real-time, 'live' updates on departure and arrival times at stations are a key part of this.
Like every consumer-facing business, rail companies continually need to look at improving customer service as expectations rise. Increased competition from options such as driving, taking the bus or flying all mean that passengers have a range of options to choose from.
There are obviously a lot of things (such as the British weather) outside the control of train operators, but here are four areas that they can look at to improve customer service.
Communicate
Make information on your services (and fares) as easily available as possible. So as well as real time updates at stations make sure these are on the web or even sent via text or email to commuters with seats on particular trains in case of delay. Traditional channels such as briefing station staff and updating local radio also shouldn't be ignored.
Make your website helpful
Choosing the right ticket from the multitude of options can be daunting. So ensure you provide the best possible customer experience on your website with a clear design that explains information clearly. Install web self-service so that passengers can ask questions in their own words and deploy web chat so that they can get answers to their enquiries without having to pick up the phone.
Make it consistent
A real bugbear for many passengers is receiving differing answers online, over the phone or at a station. Make sure you are delivering consistent information by underpinning all your customer communication with a single, easily updatable, knowledgebase that is available across all channels. In an era of tablets and smartphones, keeping your frontline staff in stations and on trains up to date should be a lot easier than before.
Be social
As we said social media is a favourite place for disgruntled passengers to complain. So make sure you have a presence on networks such as Facebook and Twitter and be prepared to provide updates and responses when people post about their experiences. Use social media in conjunction with other metrics to learn what needs changing and what really upsets your passengers. You can also use social media to publish updates on major disruption – however don't overdo it by communicating constantly on minor issues.
Rail travel has never been more popular – delivering a superior customer experience is central to continuing the rise in passenger numbers, despite increasing fares.
Categories:
Contact Center, Customer Service, Travel
You might also be interested in these posts: