Lifting the gloom on the High Street
Published on:
February 21, 2013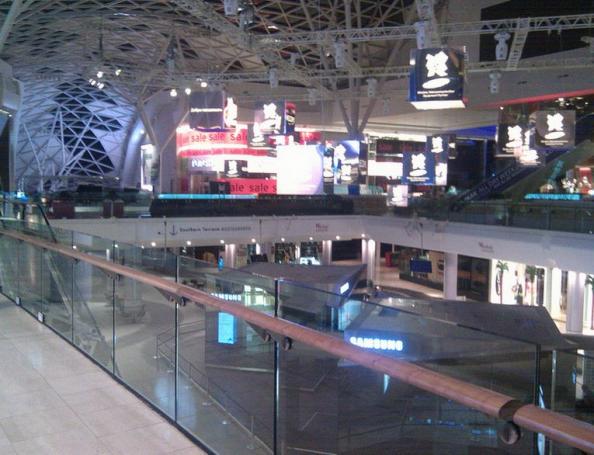 Amidst all the bad news on the high street there is one bright spot when it comes to physical retailing – the shopping centre. Despite national figures that show 1 in 7 British shops are currently unoccupied, there is major growth in high end shopping centres that act as destinations for consumers. In fact rents are rising by 5-6% in larger centres with very few shops left empty and multiple new malls planned across the country.
As a recent article in The Economist explains, this trend is being driven by changing consumer behaviour. The move to internet shopping means that retailers need fewer physical shops to reach the UK population – down from 250 to closer to 75 according to experts. And in a reversal of old business models, these physical shops actually complement websites rather than being the main stay of a retailer's business. The success of outlets such as the Apple Store demonstrate what can be achieved by a small number of high profile physical shops that act as magnets for consumers from a wider area.
So what do retailers need to do in order to deliver the experience that will get consumers off the internet and into their flagship stores? Based on Eptica's experience working with major retailers across Europe, here are four areas to focus on:
Offer the widest possible choice
Customers are used to being able to browse your entire range of products online, so they expect a similar choice when they visit your store. That means regular deliveries, tight stock control and salespeople that know where everything is located. And if there isn't space for every single product make it easy to order them for home delivery through instore kiosks and free wifi for mobile shoppers.
Provide unsurpassed customer service
Staff need to deliver the highest standards of helpful customer service, understanding the the individual shopper and suggesting the best product for their needs. Extensive training is at the heart of this, but can be backed up by a knowledgebase of information to deliver detailed answers to specific queries if needed.
Omnichannel integration
Physical shops are just going to be one way that customers shop with you, so it is vital that all your channels are integrated. Make it simple for goods ordered online to be delivered to your store and consider a mobile app to help customers to navigate the shop. Ensure that staff have access to the complete profile of every customer so that they automatically know their preferences and don't need to ask them to repeat basic details such as their address.
Go the extra mile
Provide everything that customers want and they'll tell everyone about how wonderful the experience was – both face to face and via channels such as social media. So invest time in researching what will deliver that wow factor with customers – is it a chill out room with free coffee for storecard holders, a crèche or regular events such as fashion shows or book readings? Going above and beyond good service will keep customers coming back and complement your web offering.
No-one is going to argue that the high street is not in serious trouble, but it is up to retailers to look at how they deliver the right experience to tempt customers off the web and into their flagship stores if they are going to be successful across every channel.
Categories:
Customer Experience, Customer Service, E-commerce, Multichannel Customer Service, Retail
You might also be interested in these posts: