Looking into the customer service crystal ball
Published on:
October 30, 2013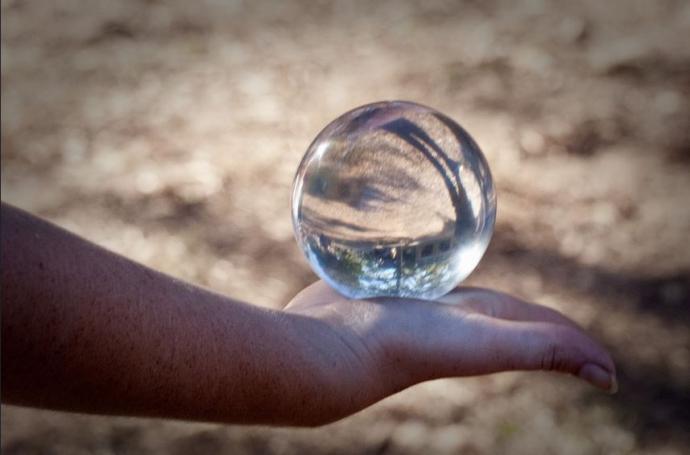 Attempting to predict the future provides some fascinating insights and can help planning, whatever industry you are in. This is especially true when it comes to customer service, as it often feels that we're in the midst of constant change. Thinking further ahead gives the chance to add perspective and to make more gradual, planned steps on the road to the future.
So I read with interest a recent piece in Call Centre Helper containing 20 predictions for the contact centre of the future in 2020. Rather than go through each one, I've picked four predictions that I think are vital for customer service staff to take on board – and also added one of my own.
1 Omnichannel will accelerate
Half of customers say they constantly change how they contact organisations – and the number one bugbear is having to repeat themselves when they switch channels. With the number of channels growing along with the volume of interactions, companies need to ensure that their systems are joined-up and real-time to meet customer needs.
2 Smartphones will fundamentally change behaviours
The majority of the population now has a smartphone and it provides a simple, quick way of interacting with companies across multiple channels. You can surf the web, use social media, email or even phone from the same device, wherever you are. Businesses need to understand this and embrace mobile devices. However our own Eptica research found that 52% of consumers said that over half the websites they visited weren't optimised for mobile devices, showing there's still a way to go here.
3 The contact centre model will change
As the article points out that the types of question customers are calling in with are changing – becoming more and more complex. No one agent can have all the information needed in their brain, which means that knowledge sharing and smart routing of queries are going to be vital for the contact centre of the future. The contact centre will need to be able to bring in subject experts from across the business to deliver service through seamless workflow that ensures fast, comprehensive answers to more specialist queries.
4 Mobile customer care will become standard practice
Customer service apps are currently in their infancy, but will develop fast to use all the facilities that mobile devices offer. So online and video chat, one button calling and close integration with the contact centre to deliver a fast, consistent service.
5 Linguistics will become integral to the customer experience
This is my own prediction – though we won't have to wait until 2020 to see its widespread adoption. Customer service teams will increasingly rely on the power of linguistics (the scientific study of language) to understand, route and reply to the fast growing volumes of incoming digital queries. By using linguistics, companies can analyse emails, social media interactions, chat, text and web queries to gain unparalleled insight into not just what customers are asking, but also their tone (happy, angry, sad), enabling them to reply accordingly. Linguistics is already being used today, but will become ever more vital to customer service as we move forward.
What are your predictions for the future? Let me know through the comments section.
Categories:
Contact Center, Customer Experience, Customer Service, Agent Knowledge Base, Mobile, Multichannel Customer Service, Chat, Self-service
You might also be interested in these posts: