Major award recognises AirAsia's customer service innovation
Published on:
January 20, 2012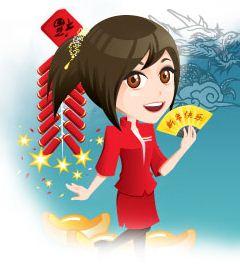 Travel is a sector that has undergone major change in the last decade, with a combination of the internet and low cost airlines dramatically increasing competition and ensuring that companies have to focus on customer service to survive.
In this tough climate, AirAsia is the perfect example of a company that is growing fast by understanding and responding to customer needs. By deploying Eptica Self-service as a centralised online hub, Asia's leading low cost airline is now providing fast, consistent customer service across the web, Facebook and mobile channels, 24 hours a day. Over one million enquiries per month are now being managed through the AskAirAsia system, with its success being recognised by a string of awards.
The latest of these is the Customer Lover award at the inaugural WITovation awards. Organised by Singapore-based content and community platform Web In Travel (WIT), the prestigious awards aim to highlight companies that have made a difference in their chosen field.
The judges commended AirAsia on its reach and pedigree when it came to truly loving its customers, commenting: "AirAsia's approach is very user-friendly and appeals to a wider market with varied demographics. The use of a named avatar within AskAirAsia gives the service a personality and creates an online rapport with the user. This service exceeds customer expectations regarding budget airlines where cheap equates minimal service."
As well as traditional channels such as the web, AirAsia has invested heavily in new areas such as Facebook and mobile for customer service. For example, its iPhone app, which gives users an optimised experience when asking customer service questions via their phones, has proved incredibly popular. It has generated 2 million downloads, making it the No 1 selling app in the iPhone App store for Malaysia, Thailand and Indonesia.
What is critical for consistency of answers is that all these channels share the same knowledgebase. So whether you ask a question through the web, Facebook or mobile you receive the same answer, through the channel of your choice. This obviously reduces the risk of separate silos of information being created and brings down cost. In fact, by using Eptica AirAsia has been able to achieve a 40 per cent reduction in contact centre costs, despite dramatically increasing user numbers.
As AirAsia Regional Head of Customer Experience and Technology, Zaman Ahmad said, "We are very happy and proud to win the WITovation 'Customer Lover' award from Web In Travel. We'd like to thank WIT for recognizing our efforts in providing guests with state-of-the-art but uncomplicated solutions platform, in the form of AskAirAsia. We are always on the move to introduce innovative methods to enhance our guests' experience and ready to invest more in technology in order to adapt to their needs."
The combination of this focus on the customer and simplicity is enabling AirAsia to continue its rapid growth – to experience its customer service for yourself simply visit airasia.com/ask
Categories:
Contact Center, Customer Service, Mobile, Multichannel Customer Service, TravelSelf-service
You might also be interested in these posts: