Measuring brands on social customer service
Published on:
February 01, 2013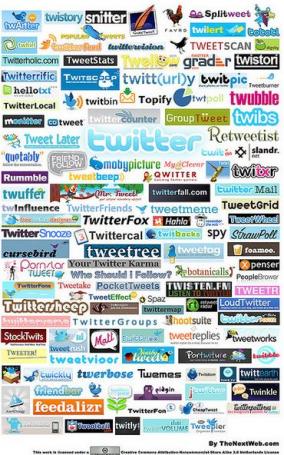 The need for customer service teams to embrace social media is growing, as more and more consumers use the likes of Twitter and Facebook to ask questions, complain and share their experiences of brands. In our own research we've seen that more and more UK companies are now making social media part of their strategy. The 2012 Eptica Multichannel Customer Experience Study found that 70% and 64% now linked to Twitter and Facebook respectively from their websites. This was roughly double on 2011.
But once they are on social media how well are companies dealing with the volume of interactions that Twitter and Facebook generate? With some brands seeing ten times as many hits on their Facebook page as on their corporate website, being able to monitor, analyse, prioritise and respond quickly can be a major challenge for customer service teams.
And that's exactly what recent US research has found. A real world test carried out by research firm Software Advice found that just 14% of tweets sent to 14 of the world's biggest brands actually received a response. And in some cases companies didn't respond at all.
The test involved four Software Advice employees sending a total of 280 tweets to 14 brands over a 26 day period. They measured the average time to respond and the percentage that were answered. Tweets were split into different categories, ranging from urgent requests for help to technical queries. Some included the company's twitter handle (such as @HP), while others just had the brand name.
The overall results demonstrate a real chasm between best and worst, as the matchups on the Customer Service Investigator blog show. For example Starbucks, Apple and Walmart didn't answer any tweets at all (with or without the Twitter handle) while others, such as Pepsi and Mastercard had an average response time of under an hour. But even the very best (Bank of America) only answered just over a third (35%) of tweets.
What this real world research shows is that brands are still not matching customer expectations when it comes to social media. Obviously answering every question in real-time is going to be impossible, and many mentions of brands are simply that (e.g. Turn left at McDonalds) rather than needing a response.
However in Eptica's experience brands need to adopt a three stage process for social customer service.
Firstly, monitor to see what is being said about you on social media. While many mentions may be irrelevant, if you are not actively checking then you can't deal with any issues before they snowball.
Secondly, analyse all of these mentions in order to prioritise which you respond to fastest (such as urgent issues when a customer has a major problem), which can be dealt with less quickly and which don't need a response.
Finally, integrate social media with your existing customer service infrastructure. Add incoming tweets or posts into your overall queue of interactions, alongside email, so that they are dealt with in a consistent, efficient manner. Otherwise you risk silos of differing information springing up, diminishing efficiency and confusing customers.
Given the rise of social media, now is the time for all brands to get involved – otherwise customers will feel you are ignoring them when they try and interact with you on their channel of choice.
Categories:
Contact Center, Customer Experience, Customer Service, Finance, Retail, Social CRM
You might also be interested in these posts: