Mind Candy – tailoring service to customers from six to 60
Published on:
September 27, 2013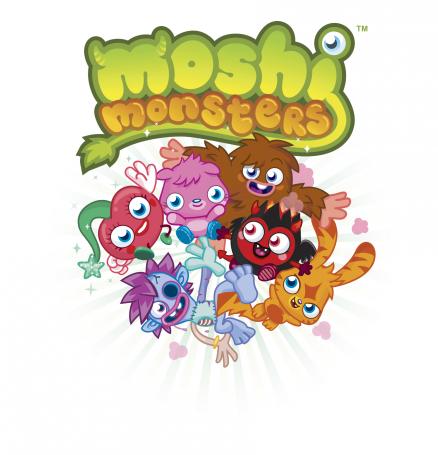 Most organisations have a clear idea of the demographics of their customer base, which makes it easy to create the right tone for all customer service interactions. From understanding the language they use to how they like to be addressed, it enables companies to build engagement and loyalty with the right audiences.
Mind Candy, the family entertainment company behind the Moshi Monsters phenomenon, has a much more complex demographic. For those that aren't parents, Moshi Monsters is an online world full of adoptable pet monsters where children can customise their pet, solve puzzles, explore the world and talk to their friends.
While the majority of its 80 million online Moshi Monsters players are children between the ages of 6 and 12, parents and teachers also make up a substantial proportion of incoming customer contacts – with queries around billing, safety, real world merchandise and how the game works. And players come from 150 territories around the world, meaning that Mind Candy needs its customer service team to be able to deliver timely, consistent and personalised responses, whatever the type of customer interaction.
It is achieving this through Eptica's multichannel customer service platform, which is currently being deployed across the email, web, chat and social media channels. Essentially Eptica helps Mind Candy deliver an excellent customer experience to every query in four ways:
1 Understanding language
The system's powerful linguistic functions understand the context and language of incoming questions – whether asked online or via email. So it doesn't matter if the question is written in the language of a child, parent or teacher, Eptica understands them all automatically and can provide appropriate answers.
2 Skills-based routing
Mind Candy receives thousands of emails every week. All of these are automatically analysed and sent, via skills-based routing, to Mind Candy's experienced and expert Customer Service team. The Eptica system also suggests a suitable reply from the knowledgebase, which the team member can then edit to provide a personalised response.
3 Consistent response
Eptica's centralised knowledgebase delivers consistent answers to questions, ensuring that whatever channel they use, such as web or email, customers receive the same, approved response.
4 Global management and control
Customer service for Moshi Monsters is handled within Mind Candy's community team. With most staff based remotely, Eptica's powerful workflow, management and reporting capabilities provides centralised control over remote operational activities.
Delivering customer service to Mind Candy's diverse, fast-growing customer base requires smart technology that covers every channel. By using Eptica, Mind Candy is ensuring that 80 million Moshi Monsters are kept happy, wherever they are in the world.
Categories:
Contact Center, Customer Experience, Customer Service, E-commerce, Multichannel Customer Service, Retail, Self-service
You might also be interested in these posts: