The need for digital transformation in retail
Published on:
August 21, 2015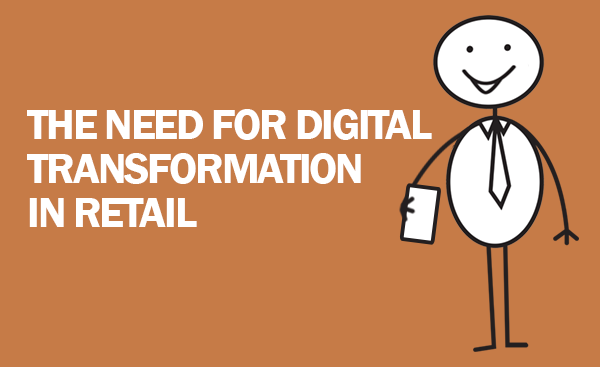 In a fast-moving and ultra-competitive market such as retail, companies are continually looking to differentiate themselves from rivals. To achieve this they are increasingly embarking on digital transformation programs, moving to a multichannel approach that is more efficient and flexible, while delivering a better customer experience. According to analyst IDC Retail Insights 64% of Western European retailers are currently undertaking a formal digital transformation program, while a further 21% expect to start one by the end of 2015.
So what are the essential elements of digital transformation and how can it be achieved? IDC points to four key areas:
1. Multichannel structure
Retailers need to move away from a channel by channel approach to create a multichannel backbone that underpins all of their activities. This should give them a single view of the customer, inventory and orders, across all channels and geographies. Not only will this improve the customer experience, but will also lead to greater efficiencies as silo-based operations are merged into a single, multichannel approach.
2. Bring digital into the physical store
When the ecommerce boom began, retailers with bricks and mortar stores were seen as being at a disadvantage to nimbler, lower overhead, internet-only rivals. Things are changing as the ability to leverage physical locations for click and collect services, and the chance to create a brand experience, mean that even online-only companies are looking at opening high street stores. To maximize the advantage of physical locations, retailers are extending digital capabilities into their shops in a whole variety of ways. From offering free Wi-Fi and arming shop staff with tablets, through QR codes that give more information, to location-based vouchers, there are a wide range of approaches to achieving this. Key to success is making the process straightforward and easy for customers, and investing in training staff so that they are completely up to speed with new digital initiatives.
3. Ecommerce goes mobile
Customers are becoming more and more demanding, meaning what they expect online is continually changing. Companies therefore need to continue to invest in their ecommerce capabilities, particularly by embracing mobile commerce, as the amount spent online through tablets and smartphones continues to grow.
4. Dealing with complexity
The rise of multiple channels, and their interconnectedness, is putting immense strain on traditional, silo-based systems. Customer requirements are becoming more complex, and they expect fast, consistent responses to their increasing number of queries, on their channel of choice if they are to remain loyal. At the same time retailers have to ensure they are operating efficiently and can cope with the increasing volume and complexity of digital customer interactions.
The retail sector has undergone tremendous change in the past decade, as the internet has transformed how we shop. Consumer expectations have evolved rapidly, and there is no sign of a slowdown in the pace of change – in fact, with the growth of mobile and social media, it seems to actually be accelerating. The only way for retailers to thrive in this ever-changing world will be to invest in digital transformation that breaks down silos and puts the customer, and their needs, at the center of their operations.
Categories:
Contact Center, Customer Engagement, Customer Experience, Customer Service, E-commerce, Knowledge Management, Linguistics, Mobile, Multichannel Customer Service, Retail
You might also be interested in these posts: