Press 1 for………………..
Published on:
May 31, 2013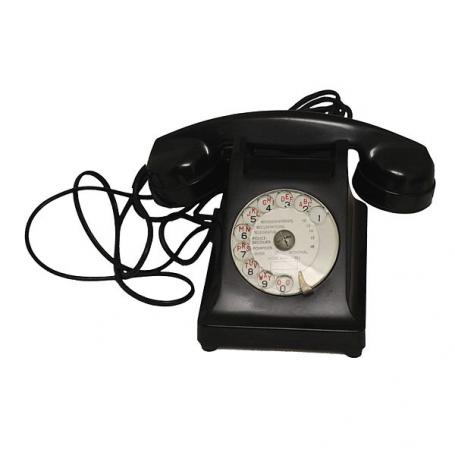 Navigating phone menus when you call a contact centre is a source of much frustration for consumers. Done well, the concept of phone menus should help improve the customer experience. You'll be directed to the best agent to deal with your enquiry and they will be able to use the information you've typed in to give a head start on solving your problem, without needing to transfer you around the contact centre. However in many cases travelling through multiple phone menus frustrates and confuses consumers, actually harming the customer experience.
Much of this is down to poor design – are you providing the right options for customers and are the choices clear and straightforward? Are you elongating the call unnecessarily and forcing your customers to wait? To try and redress the balance, retired IT manager Nigel Clarke has launched a new website, Please Press 1, to provide directions through the menu maze. It lists common tasks for some of Britain's biggest companies and the sequences you need to type to access them quickly. So rather than having to listen to long winded menus, the idea is that you can speed up the process and reach the right agent faster. The site also campaigns for better menu design to improve the whole experience for consumers.
While the telephone is the channel of choice for many consumers, it is just one way of interacting with an organisation. In today's multichannel world there are a number of ways that companies can help customers while reducing the number of inbound calls to the contact centre. And if the number of calls looking for basic information is diminished then agents can focus on dealing with more complex enquiries, giving them more time per call to deliver the best experience.
From Eptica's experience here are five ways where companies can help customers get faster answers using other channels:
1 Web self-service
Make it easy to find information on your website, so that customers aren't forced to break off browsing to call or email. Rather than static FAQs, use interactive web self-service systems that can analyse questions and provide fast, consistent and accurate answers.
2 Web chat
Trigger proactive web chat sessions when consumers appear to be stuck during the customer journey. Through customisable rules of engagement, allow chat sessions to be launched by customer events (such as pausing on key pages, shopping baskets and forms), improving sales without pushing up costs. Chat means customers get personal attention from a real person without needing to pick up the phone.
3 Email management
Customers often email because they want a written audit trail of their query. However this shouldn't mean that they have to wait days for an answer. Analyse incoming emails and automatically suggest relevant responses for the agents answering them to use as templates. This speeds up the email channel, while ensuring consistency across every answer.
4 Social media service
Customers now ask questions 24 hours a day on social media. So extend your web self-service to your Facebook page, enabling customers to find answers to their questions quickly through a tailored portal. Monitor Twitter for mentions of your keywords and forward these to your agents to answer. By incorporating social media into your overall customer service strategy you'll increase efficiency and consistency by avoiding the growth of standalone service silos across your business.
5 Arm your agents with the right knowledge
When customers get through to an agent, they want to receive consistent, accurate answers first time around. So underpin your customer service with a knowledgebase of information that agents can search to deliver the information that consumers want and can also be used for web self-service, mobile apps and social media.
Please Press 1 provides a great resource for consumers looking to quickly access the right answers. However organisations need to look at the customer experience holistically and move beyond the menu to deliver quick, accurate and consistent multichannel service whichever channel customers want to use for contact.
Categories:
Chat, Contact Center, Customer Experience, Customer Service, Email Management, Agent Knowledge Base, Multichannel Customer Service
You might also be interested in these posts: