The RBS computer says no………
Published on:
June 25, 2012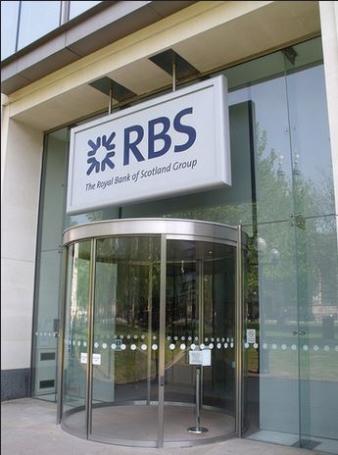 The problems that have beset customers of NatWest, RBS and Ulster Bank over the last few days couldn't really have come at a worse time for the banking industry. An alleged technology upgrade at RBS that went wrong meant that many of its 17 million customers couldn't access their accounts through online banking or ATMs and stopped many payments from processing.
Many people and politicians have blamed 'casino lending' for causing the current recession and research has pointed to customers now actively looking to change banks. Our own Eptica study found that nearly a fifth (19%) of UK consumers had complained about banks through social media – and that was before RBS's IT issues.
Finally, the outgoing head of the Financial Services Authority (FSA), Hector Sants has called for banking bonuses to be linked more closely to customer service, rather than simply achieving sales targets. So while RBS may be suffering issues at the moment, the entire industry is under scrutiny.
Looking at RBS itself it has taken proactive steps to help affected customers – opening bank branches for longer (including Sunday morning), doubling contact centre staff, promising to reimburse anyone that is out of pocket, waiving 0845 charges for anyone calling their helpline and chief executive Stephen Hester issuing a high profile apology.
However while RBS seems to have done many things right, there are some crisis customer service lessons from these events that every business should heed:
1 Test, test and test again
The original problem at RBS is believed to come from an IT upgrade that went wrong. Before applying new code to active business systems companies need to be 100% sure it is bug free and won't impact performance. Clearly at RBS this somehow didn't happen. While this isn't a customer service issue, the impact of changing business processes on customers needs to be taken into consideration before they are implemented.
2 Monitor social media
Social media has obviously been awash with comments and complaints and while NatWest has been regularly tweeting staff have not been able to respond to every query. Its own web customer service forum had nearly 400 pages of comments by Sunday evening – NatWest need to make sure that each of those customers has had their concerns addressed, particularly as the media has picked up on many of these cases.
3 Don't charge your customers for contacting you
Initially NatWest pointed customers to an 0845 helpline – however while this is charged at a local rate for those calling from landlines it can cost considerably more from mobiles and still means that people are having to pay to complain. It has now said it will reimburse costs for calling the number but it shows that while there's a cost to an organisation, putting in a freephone number is a small price to pay.
4 Think of all your customers
Opening up branches over the weekend did mean that many people could get their issues sorted out face to face and access emergency cash. However for those not living close to a branch or physically unable to get to one, this didn't help them – particularly people in rural areas who hadn't got the money to pay for petrol to drive into their nearest town. Some sort of community outreach, setting up temporary or mobile branches could be seen as extreme but would make the bank look proactive and inclusive.
5 Stick to your promises
While the IT issue itself was supposedly fixed quickly it created a backlog of over 100 million transactions, which obviously takes a long time to deal with. Despite the bank saying it was 'cautiously optimistic' that services would be back to normal on Monday, indications were that problems still remained. Tempting as it is to predict good news, in a crisis situation companies need to be absolutely sure before they announce that problems have been solved – otherwise you risk letting your customers down again.
RBS is neither the first nor the last company to suffer online customer service issues – the likes of Research in Motion and Sony are others that have had similar issues, so every business should learn from their experience and ensure they have the crisis customer service plan in place to cope with problems. In today's complex world, issues do happen – customers will judge you on how well you recover from them.
Categories:
Contact Center, Customer Service, Finance
You might also be interested in these posts: