Reaching new heights in airline customer service
Published on:
January 30, 2012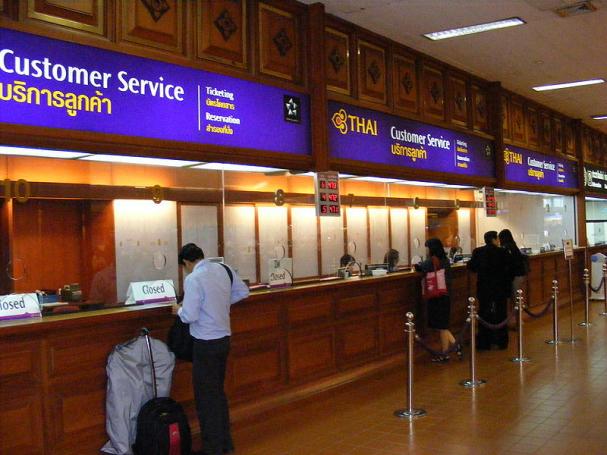 When it comes to customer service and social media it is very easy to focus on the potential issues it causes for brands. Aggrieved customers can now complain quickly and vociferously to the entire world if they have a bad experience, with tweets or Facebook posts going viral in a matter of minutes. However there is another side to social customer service, where companies are using these channels to communicate with their clients, keeping them informed and deepening the relationship.
This works particularly well in fast-paced sectors such as the travel industry. Airlines and airports are therefore increasingly adopting channels such as Twitter or Facebook to update passengers and provide both personal and general customer service. A recent survey by Eptica partner, AirGate Solutions, found that by the end of Q3 2011 over 400 airports from across the world were using Twitter and/or Facebook, with 224 having active Twitter feeds. You can read more of AirGate's research here.
Other surveys have found that 198 airlines are now using Twitter, with the number of outgoing tweets growing by 38% over the last six months. Over 1.2 million tweets were exchanged between airlines and their customers between June and November 2011.
So what are airlines and airports using Twitter for? From our own experience, particularly working with AirAsia, we've identified five key areas:
1) Advising of delays
Airlines are at the mercy of outside factors such as the weather and strikes, so providing updates on potential delays or cancellations gives real-time information to allow passengers to change travel plans.
2) Crisis management
The Icelandic ash cloud of 2010 demonstrated how quickly disruption can spread, stranding passengers far from home. While social media can't solve these problems, it can provide updates to ensure passengers are kept informed, both by airlines and airports. It should be noted, that Twitter became the prime source of news for airports during the ash cloud crisis.
3) One to one customer service
Active monitoring of Twitter means that if passengers tweet with a particular problem, customer service staff can respond quickly and aim to provide a solution. What is key here is to integrate social media customer service with existing resources, sharing knowledge to ensure that there is a joined-up, consistent approach across channels. Gatwick Airport is a good example of the use of social media for customer service.
4) Special offers
Rewarding loyalty is the perfect way to build long term customer relationships. The real-time nature of social media makes it simple and quick to publish new offers to a large audience, such as via an airline's Facebook page, ensuring they are snapped up by customers.
5) Marketing
Reacting to what your competitors are doing is a key part of being a successful airline. However the cost and time needed to build new websites or microsites can hold airlines back from quickly creating reactive marketing campaigns. By pointing people towards your Facebook pages as a landing page you can launch campaigns within hours (rather than days), providing the information needed to turn browsers into buyers.
Eptica customer AirAsia is the perfect example of an airline that has embraced social media for customer service – and is reaping the benefits in terms of improved sales, reduced costs and industry awards.
To learn more about AirAsia's joined up, multi-channel approach sign up for the joint Eptica/AirGate Solutions webinar on 16th February, which will provide an in-depth case study of the airline's customer service across the mobile, web, and social media channels.
Simply click here to find out more and book your place.
Categories:
Customer Service, Multichannel Customer Service, TravelSelf-service
You might also be interested in these posts: