Reducing complaints in the water industry
Published on:
September 24, 2014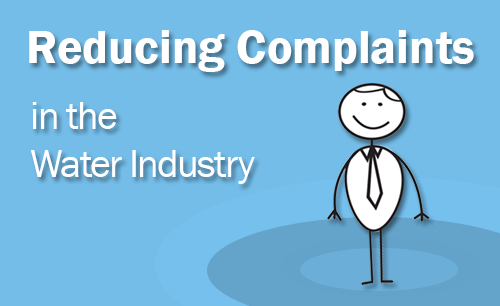 At a time when consumers are getting ever more demanding, it is good to see that complaints have fallen over the last year in one sector. According to the Consumer Council for Water, an industry watchdog, written complaints made by customers to their water providers have fallen by 18% in 2013/14 compared with the previous year in England and Wales. While four water companies did record a rise in complaints, in total the number of complaints across the industry, which stands at 123,218, is the lowest since the CCW was formed in 2005.
The CCW did however warn that this momentum could be lost if water companies failed to deliver affordable bills. Which is why it is good news that industry regulator Ofwat has introduced plans for water companies to keep price rises below the cost of living with customers expected to be paying on average of 5% less, before inflation is applied, by 2019-20.
One of the drivers to improved customer satisfaction in the sector is likely to have been the Service Incentive Mechanism (SIM), a customer service metric introduced by Ofwat in 2012. SIM is designed to encourage better service across the sector, combining quantitative and qualitative data to measure the experience of customers who have contacted their water company. The results for each utility are then ranked, allowing customers to compare the performance of different water companies.
Delivering an improved customer experience The data from the CCW demonstrates that it can be possible to balance increased investment, customer satisfaction and reduce prices at same time. So what are the lessons for organisations in other sectors?
How can companies increase customer satisfaction and retain business? One of the keys is technology - by centralising knowledge and making it easy to access, companies can ensure that they provide a consistent, well-informed, efficient and accurate response to customer queries.
This is the approach taken by Bristol Wessex Billing Services Limited (BWBSL), the joint venture that handles billing customer service for Bristol Water and Wessex Water. BWBSL, who spoke at this week's 2014 Eptica Customer Day, has implemented Eptica's dynamic, self-learning, knowledge management software to deliver fast, consistent, accurate answers to telephone customer service enquiries for each company. The Eptica software enables customer service staff to type in customer questions in plain English and then quickly access answers, ready to pass onto callers. This is helping to increase First Contact Resolution (FCR) and reduce Average Handle Times (AHT).
Here are four lessons for organisations who want to improve customer experience (CX) and satisfaction levels:
Centralise knowledge. Create a single knowledgebase and make it available across multiple channels. Ensure it is easy to update – content doesn't stand still.
Expectations are always rising. Keep looking at areas to improve, such as new channels and touchpoints that customers are adopting. Don't just benchmark against direct competitors but look further afield. Customers judge you against the best CX they receive, irrespective of industry.
Introducing better customer service operations often increases efficiency. For example, letting customers access answers themselves using self-service technologies can improve First Contact Resolution rates, cutting costs by reducing the number customer calls/emails and reducing the need to follow up interactions.
The customer experience is a differentiator – even in regulated industries, customers engage more, are more loyal and complain less to regulators.
We live in a world where consumers are increasingly active and vocal if they receive poor service. The lessons from the water industry are clear – by focusing investment on the customer experience and using technology to support agents, it is possible to improve service levels and reduce complaints.
Categories:
Contact Center, Customer Engagement, Customer Experience, Customer Service, Agent Knowledge Base, Multichannel Customer Service, Utilities
You might also be interested in these posts: