The rise of linguistics in customer service
Published on:
January 31, 2014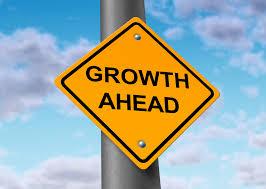 At Eptica, our growth has always been driven by innovation that helps companies deliver customer service more efficiently, deepen engagement and increase satisfaction. So we're delighted to announce record revenues for 2013, with our turnover breaking the $10m barrier for the first time, by hitting $10.6m. With an annual growth rate of 18%, we're outperforming the overall software market, which was predicted to expand at just 5.7%, according to analysts IDC.
One thing above all has driven our expansion – linguistics. Over the last year we've worked hard to harness the power of the linguistics technology we acquired through our purchase of Lingway and make it central to our Eptica Enterprise Suite. Eptica Enterprise Suite 9.0, launched in November, uses linguistic search, automatic language detection and context-based sentiment analysis across all incoming emails, online questions and social media messages.
Why is linguistics so important? Companies are facing an unprecedented increase in queries, across digital channels such as the web, email and social media. This means businesses need the combination of deep customer insight and automation that linguistics delivers if they are to achieve their goals and improve the customer experience.
We've expanded in the UK as well, signing many new customers including Hastings Direct, KwikFit Insurance, Mind Candy/Moshi Monsters, Service Birmingham and The Institute of Chartered Accountants in England and Wales (ICEAW) over the last year. We also joined the UK Government's G-Cloud programme, making it simple and seamless for public sector organisations to buy our cloud-based software. Globally, Eptica now has 410 references in 15 countries, signing L'Occitane, Transilien SNCF, Accor, DTAC Thailand, Singapore Land Transport & Authority and Singtel in 2013.
However we're not resting on our laurels. Eptica has ambitious plans for 2014, including:
Entering the African market, which is growing rapidly, driven by the increasing use of mobile technologies.
Continued expansion in Asia where we already have ten customers, and partners in Hong Kong, China, Thailand, Malaysia, Indonesia and Singapore.
Enabling closer collaboration between customer service and marketing teams, using linguistic technology to provide insight for Voice of the Customer programmes, through a 360 degree view of the customer journey.
Investing 35% of the Eptica operating budget in research and development, with a focus on linguistics, to ensure the company continues to lead the market for innovation.
Maintaining double digit revenue growth.
As we go into 2014, many countries and sectors are moving out of recession. This means competition is likely to increase – and the companies that succeed will be those that deliver the right combination of a superior customer experience and greater efficiency. Consequently we look forward to working ever more closely with our customers to help them increase engagement and sales in 2014.
Categories:
Contact Center, Customer Experience, Customer Service, Linguistics, Multichannel Customer Service
You might also be interested in these posts: