The Royal Wedding and Customer Service
Published on:
April 19, 2011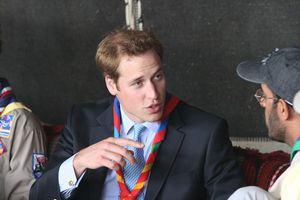 The next two weeks see an unprecedented number of bank holidays across the UK.
Easter
, the
Royal Wedding
and
May Day
mean that many physical shops will be shut, driving potential customers onto the internet.
While this is good news for ecommerce sites, ensuring they have the right level of customer service support to match demand is tricky. Estimating how many contact centre agents are needed on particular days is a balancing act – too few and you risk customer dissatisfaction, but bring in too many and you could wipe out your trading profits. This is particularly true with seasonal purchases – such as plants or gardening equipment, which are very much weather dependent. And for those selling Royal Wedding memorabilia the sales window is even shorter – get it wrong and you'll have a warehouse full of unsold Prince William tea towels.
Eptica's advice is that this sort of scenario is where web self-service comes into its own. By providing customers with fast, consistent access to answers on their sites, retailers can ensure that the majority of questions are dealt with quickly and easily. So rather than contact centre staff having to answer 'Can I take my William and Kate plate back if they divorce within the year?' they can focus on more complex and meaningful queries. The result? Happier customers, more efficient contact centres and a profitable holiday period for retailers.
Categories:
Contact Center, Customer Service, E-commerce, Multichannel Customer Service, Retail, Self-service
You might also be interested in these posts: