RSPCA – saving more animals through advanced customer service technology
Published on:
July 15, 2011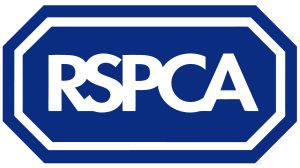 When it comes to delivering excellent customer service any organisation that deals with the public can cut response times and improve performance if they invest in the right technology.
A great example of this is Eptica customer, the Royal Society for the Prevention of Cruelty to Animals (RSPCA). The world's oldest and largest animal welfare charity is using Eptica's leading web customer service software to cut the average response times to reports of animal cruelty online from two days to just 21 minutes.
Enquiries sent through the RSPCA website are now automatically scanned, prioritised and sent through to the right people to action. With a 10 strong team working exclusively 24/7 on helping animals at risk, the time the RSPCA has saved in processing online enquiries means they can now investigate more cases and ultimately save the lives of more animals.
Over recent years the RSPCA has seen a massive increase in online enquiries, covering a full range of subjects from reporting animal cruelty, applying for PetRetreat (its advice and pet fostering service) to more general pet care and behavioural advice. Intelligent use of technology means it can focus staff time on responding promptly to queries, increasing efficiency and delivering a better service – both to humans and animals.
The outstanding results that the RSPCA has seen demonstrate that when it comes to online customer service, organisations of all types can benefit from smart use of technology that improves efficiency and speeds up service.
Categories:
Contact Center, Customer Service, Email Management, Multichannel Customer Service, Self-service
You might also be interested in these posts: