RSPCA and Eptica help Anne the Elephant say goodbye to the circus
Published on:
November 14, 2011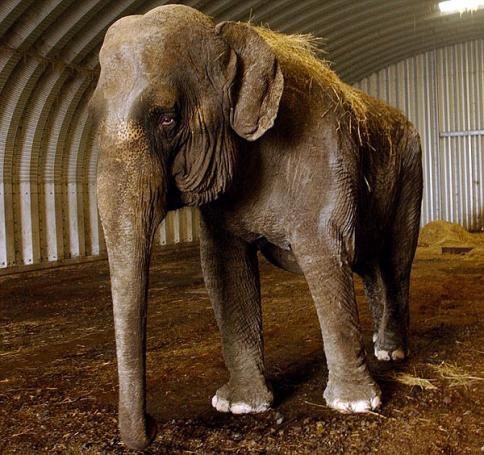 It has just been announced that the former owners of Britain's last circus elephant are to be prosecuted for animal cruelty – and customer service software has played its part in helping secure a better future for Anne the elephant.
When footage of Anne being beaten and kicked emerged on YouTube in March 2011, The Royal Society for the Prevention of Cruelty to Animals (RSPCA) received hundreds of enquiries through its website from animal lovers wanting to know what the charity was doing to help. Using state of the art customer service software from Eptica enabled the RSPCA to respond promptly to all these queries and keep people up to date with the charity's achievements as the elephant's move to Longleat Safari Park was secured. Anne has now settled in well to her new home, enjoying her freedom within a specially created 13 acre elephant sanctuary.
Overall by using Eptica the RSPCA has been able to cut the average online response times to reports of animal cruelty from two days to just 21 minutes. The RSPCA team works 24/7 on helping animals at risk, with the time it has saved in processing online enquiries, it can now investigate more cases and ultimately save the lives of more animals.
The RSPCA has been looking out for animals since 1824. In its 170 branches, staff and countless volunteers work with endless energy and dedication to look after the tens of thousands of animals that come into its care every year. In 2010 alone the charity investigated 159,686 cruelty complaints and collected and rescued 130,033 animals.
As well as helping stop animal cruelty, Eptica is a fundamental part of the RSPCA's other activities. When the charity launched PetRetreat – its advice and pet fostering service – it received more than 900 online applications from potential foster families in the first month alone. Using the Eptica solution has allowed the RSPCA to speed up the process of vetting applicants and place animals within a caring environment much quicker.
Dee Roche, Global Marketing Director at Eptica, added: "The RSPCA is a fantastic organisation that fulfils a very important role in our society. This is a really positive example of how technology has been used to respond to the public's concerns and make a real difference to the lives of many animals."
Categories:
Customer Service, Self-service
You might also be interested in these posts: