Sharing the KNOWHOW knowledge at Christmas
Published on:
December 07, 2011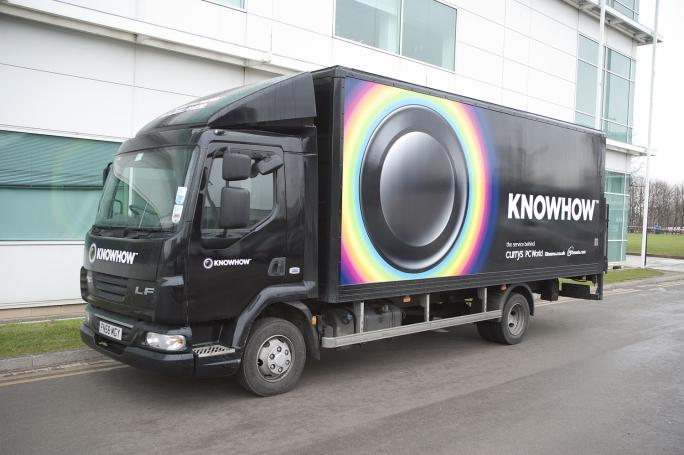 The Christmas shopping season is now in full swing across the UK and competition between retailers has never been fiercer.
This is particularly true in the electrical and computing sectors, where consumers have a huge choice of online and offline outlets to buy from. Electrical products are also becoming more complex and converged – for example smart, internet-connected TVs are expected to be one of the big sellers this Christmas. Ensuring you buy the right product and that you can connect it successfully requires more and more knowledge.
To meet this need for joined-up services that help consumers get the most out their electrical products, Dixons Retail has launched its KNOWHOW services brand. Delivered in a non-technical way, KNOWHOW aims to provide the UK's most comprehensive help, support and service infrastructure for electrical and computing products. It is a key element of the company's strategy to differentiate itself in the marketplace.
Knowledge is central to KNOWHOW and Dixons Retail has therefore deployed Eptica's intelligent, multi-channel knowledgebase software across its website and contact centre channels. Eptica's powerful meaning-based search technology enables customers and KNOWHOW's 1,300 customer service agents to simply type a question in plain English to receive a fast, non-technical, answer to their query. Alternatively they can browse 1,200 articles in the online knowledgebase which provide easy to follow explanations across topics that range from setting up a wireless network, through defrosting your fridge, to connecting your smart TV to the internet.
The results so far have been impressive:
The KNOWHOW website is receiving 300,000 monthly visitors, growing by 17% since it launched
The time people spend on the site has increased by 350%, demonstrating that customers are reading more and more knowledgebase articles
Dixons expects to receive over 3 million calls in the Christmas period, including nearly 1,000 technical support calls on Christmas Day alone. Agents will now have faster access to the information that customers need to answer queries – with customers also having the option of finding information quickly on the KNOWHOW website
Since KNOWHOW launched customer advocacy (likelihood to recommend Dixons Retail) has risen by 28% over the last 12 months to 71%
The current recession means that this Christmas will be one of the most competitive ever – but with its focus on knowledge and service, Dixons Retail is ready to deliver the right answers for customers, increasing satisfaction and consequently sales.
Categories:
Contact Center, Customer Service, Agent Knowledge Base, Multichannel Customer Service, Retail, Self-service
You might also be interested in these posts: