Shrinking response times in social customer service
Published on:
June 24, 2013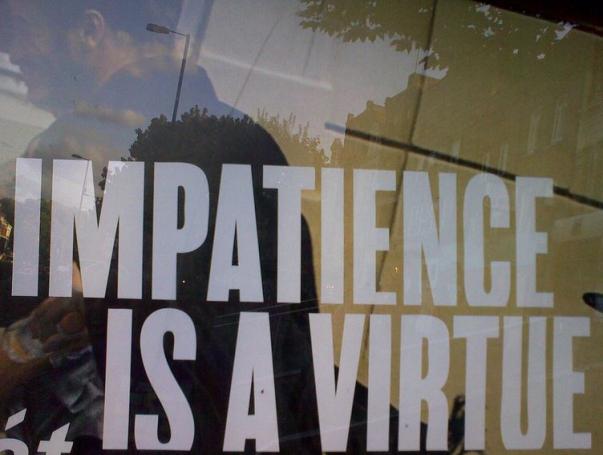 Channels, such as email and social media, have increased the pressure on organisations to deliver a fast, accurate response. Whereas consumers would have happily waited at least for a week for a reply to a letter, expectations for email are that queries will be answered with 48 hours (although our own Eptica Multichannel Customer Service Study found that many companies are much slower than this.)
Social media has shrunk the time people are willing to wait even further. New research, by consultant Steven Van Belleghem, has found that 55% of respondents who raise a customer service issue via Facebook or Twitter expect to be answered within four hours. And this impatience is spreading to other channels – 40% want a response to email within the same timeframe. The message is clear. Consumers are looking for quick service that solves their query first time, with 88% demanding that they complete the procedure in a single contact.
With large brands potentially receiving millions of mentions on social media every day, delivering this fast response can be extremely difficult. And the consequences of not answering can be dramatic. Social media provides a megaphone for dissatisfied customers to broadcast their issues to the world and a poor experience can be shared and retweeted globally in minutes. The potential damage to brands is enormous, even if the original complaint was relatively minor.
So how can brands succeed at social customer service? Based on Eptica's experience here are four areas to focus on:
1 Monitor what your customers are saying
An obvious point, but you need to be on the social networks that your customers use. Deploy monitoring software, integrated with your customer service platform, to pick up all mentions of your brand and products in real-time.
2 Analyse sentiment to prioritise responses
Many mentions on social media don't require action. It could be a tweet discussing future plans (I'm going to XYZ restaurant tonight) or even providing directions (turn left at McDonalds). By using sentiment analysis software you can investigate every incoming social interaction and automatically prioritise the most serious. That reduces the workload on human agents and enables them to focus on pressing questions.
3 Don't make social customer service a silo
In many organisations social media is run by the marketing team. While they are strong at communicating brand and product key messages, dealing with aggrieved customers is outside their traditional skillset. This means they'll potentially deliver inconsistent responses compared to other channels and a separate silo of knowledge will form that is expensive to maintain. Integrate all your customer interactions (whether social, email or letter) into a single system, run by the customer service team, in order to deliver a consistent, efficient service across every channel.
4 Put the answers where the customers are
Let consumers find the answers to basic questions themselves by deploying your web self-service system on your Facebook page. This means that they can ask questions and receive fast, accurate responses without needing to contact the customer service team. This improves the experience while reducing the load on your agents.
Social media is dramatically raising consumer expectations when it comes to the customer experience. Brands therefore must ensure they have the structure, knowledge and training in place to meet their needs now and in the future.
Categories:
Contact Center, Customer Experience, Customer Service, Multichannel Customer Service
You might also be interested in these posts: