Social media – give your customers the choice
Published on:
November 19, 2012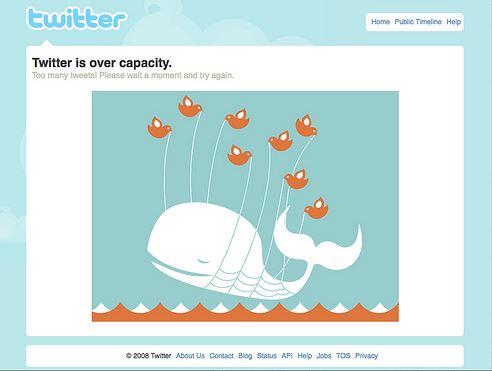 It is fair to say that the rise of social media worries many organisations. It provides a very public way for customers to communicate with you and to complain. And unlike traditional channels such as email and phone, what customers say (and how you respond) is visible to the entire world. This, and the widespread belief that social media is solely used for negative comments mean some companies have given it a wide berth, rather than integrating it into their overall customer service strategy.
However new research shows that burying your head in the social media sand simply isn't an option. Firstly, a survey by NM Incite in the US found that nearly half (47%) of adult American social media users have accessed customer service through this channel. While percentages are highest amongst the 18-24 year old groups, a third of 65+ males used social customer service – showing that demand is not just from the young.
Backing this up, companies that do offer social customer service are seeing benefits. A study by Social Media Today, Pivot and SAP found that of the 71.2% of companies that use social media for customer service, nearly 9 out of 10 (87.5%) have seen a positive impact.
Of course, this leaves nearly a third of companies that haven't deployed social customer service and many that have are not meeting customer expectations. Data from Socialbakers found that in Q3 companies responded to less than half (48%) of questions posed over social media, though there was significant variation between different industries, with airlines most socially aware.
Given that customers want social customer service and organisations that offer it are seeing benefits, how do other companies get started? From Eptica's experience we've identified three areas to focus on:
1 Identify your customers
You need to be on the same social networks as your customers, so research where they are active in social media. Should you be on Twitter, Facebook, Google+ or are there other, smaller, networks where your customers and prospects are active?
2 Monitor in real-time
Speed is critical to responding to queries or complaints on social media so set up monitoring for key terms associated with your brand. But apply intelligence as well – many tweets or posts don't need a response. For example, McDonalds receives 2.5 million mentions a month on Twitter, blogs and YouTube – but a large number are just namechecks or part of someone giving directions.
3 Integrate with your overall customer service strategy
Don't let social customer service develop in a silo, separate from the overall customer service team. To ensure consistency and efficiency it needs to be handled in the same way as questions or queries through channels such as email and phone. Use a single, centralised knowledgebase to underpin all your answers – whatever channel customers choose to contact you through.
As these latest reports show, social customer service is here to stay. Organisations need to add it to their strategy now to ensure they are listening to customers across all channels.
Categories:
Customer Service, Agent Knowledge Base, Multichannel Customer Service
You might also be interested in these posts: