Spare a thought for BlackBerry customer service
Published on:
October 25, 2011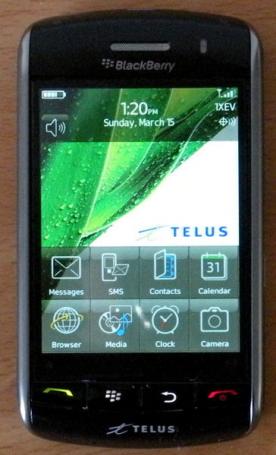 If you work in customer service, you've got to feel a bit of sympathy for BlackBerry maker Research in Motion (RIM) after the customer service disaster that befell it this month.
A European outage gradually turned into global disruption, leaving countless users with delayed or non-existent access to email, text and the BlackBerry Messenger (BBM) service. The problem lasted several days and seemed to resurface again after the company initially declared it resolved. To make matters worse this all happened in the same week its rival Apple brought out the new iPhone 4S – which coincidentally incorporates the iMessage service to compete with BBM.
There is probably no pain-free way to handle the customer service repercussions of a global outage such as the one BlackBerry has just experienced. But it's worth looking again at some of the important customer service considerations you should aim to get right if faced with a similar issue.
1 Acknowledge the problem early as possible
If there is a problem then users want you to admit it and let them know you are dealing with it. In a global organisation this can be tough as RIM's experience has shown: while the outage began in Europe, the main BlackBerry customer services Twitter account (based in Canada) reportedly failed to acknowledge the issue despite it surfacing hours before.
2 Communicate regularly across all customer service channels
Customers will be looking for information across multiple channels, such as Twitter, Facebook, email and your company web site. Therefore make sure you're communicating and responding to customers regularly and consistently on all channels throughout a crisis. The worst experience for customers is to feel they're being ignored or left in the dark.
3 Be quick to apologise and take responsibility
If the problem is on a scale such as that experienced by BlackBerry, a senior executive should be seen to quickly take responsibility and apologise. In RIM's case, a YouTube apology by its MD – which happened days into the crisis - was unfortunately deemed to have been way too late by observers.
4 Be sure it's fixed when you say it's fixed
To rub salt into RIM's wounds it told customers the problem was resolved…and then found that it wasn't. Obviously this was not something the company anticipated, but the fact that the problems dragged on after their initial declaration lost them a lot of customer trust.
5 Try to provide appropriate compensation to affected customers
Customers want to feel that any compensation you offer them is appropriate to the inconvenience they have suffered. But this can be tricky. To add to BlackBerry's woes the company's plan to compensate affected users with $100 worth of free apps - and a month's worth of free technical support to companies – has not been received with universal approval.
Issues (either caused by their own products or through actions outside their control) can affect any company, whatever industry they are in. What is important is how you deal with them, so make sure you have a crisis customer service plan that can swing into action and at least mitigate the damage to brand and sales that issues can cause.
Categories:
Customer Service, Mobile, Multichannel Customer Service, Telecoms
You might also be interested in these posts: