Telecoms – is it good to talk?
Published on:
August 31, 2011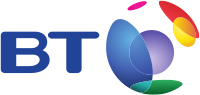 Two things used to be true about the telecoms sector – prices were always falling and companies across the market had a reputation for poor customer service. The news that BT is increasing call charges by up to 5% - its second rise this year - shows that even in a competitive market such as the UK, prices are now escalating, driven by inflation.
So, if phone bills are rising has there been a corresponding improvement in customer service? Research as part of the 2011 Eptica Multichannel Customer Service Study shows that, sadly, this isn't the case.
When it came to answering questions asked via the web and email, both mobile and fixed line telecoms companies failed to set the world on fire. The best performing company answered just 6 out of 10 basic customer questions online – with the worst scoring just half of that. This led to the lowest average number of questions answered (42%) of any sector. And some businesses couldn't seem to separate sales and customer service – one over-zealous company rang to respond to an emailed question, immediately launching into a full sales pitch. Hardly what the customer was looking for.
While the web results were poor there was slightly better performance from the email channel. Half of companies successfully responded to an emailed question, often very fast, with the quickest answering in just 5 minutes, though the slowest took a lengthy 5 days to reply.
But where telecoms companies (and their customers) can take heart is in using social media for customer service. Half of telecoms companies had their own customer forums, 40% of which were linked to customer service and 30% to Twitter. While none has gone so far as Australian telco Telstra, which has introduced 24/7 support through social media, these are encouraging steps in the right direction. But with telcos looking to put up prices they need to fix the rest of customer service if they are to prevent churn, retain existing customers and increase revenues.
Categories:
Contact Center, CRM, Customer Service, Email Management, Multichannel Customer Service, Social CRM, Telecoms, Self-service
You might also be interested in these posts: