Testing multichannel customer service performance
Published on:
February 25, 2015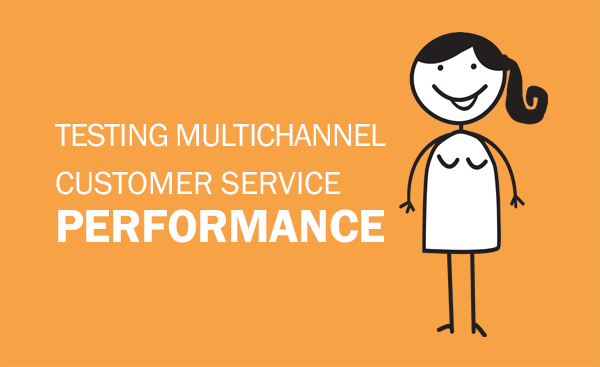 We live in a multichannel world, where customers are demanding answers to their questions through an ever-increasing range of channels. It is therefore vital that brands are able to deliver the right experience, through the consumer's channel of choice, if they want to retain customers, deepen relationships and build a strong, well-respected brand.
At the same time, organizations have to ensure that they are consistent across these multiple channels – after all, it is pointless giving wildly differing answers to consumers contacting you by phone, email, Facebook or Twitter. Companies require a joined-up approach to service, otherwise it causes confusion, and frustrates consumers, who want the peace of mind of knowing they have the right answer, however they make contact.
As well as annoying customers, inconsistency between channels hurts companies. Failing to share information between channels reduces efficiency, while giving wrong or unclear answers on different channels will also push up costs – consumers will be forced to make contact again to check whether they received the correct response. They may also share their negative experiences on social media, damaging brand reputation.
In regulated industries inconsistency risks potential fines for not treating customers equally or providing poor advice. Brands need to ensure that they are meeting guidelines when it comes to delivering answers, and that there is a full audit trail in place to show that processes are being adhered to.
One of the best ways for organizations to understand their multichannel performance and exactly how consistent they are across channels, is to behave like a customer, and test their own systems. This is the basis of the Eptica Multichannel Customer Experience Study, which evaluates 100 leading UK brands on their responses to customer service questions on the web, email, Twitter and chat channels.
A similar methodology is used by independent market research institute, the Cocedal Conseil in France, when compiling its annual Qualiweb research. This works by sending 'mystery shopper' messages to companies spread across 18 sectors, on multiple channels, and then marking responses against different criteria. These include time, relevance, degree of personalization, and for the first time in 2014, empathy. The details were:
360 different companies were emailed
Three Facebook posts (two private, one public) were sent to 270 companies
120 organizations received three tweets
Finally, scores were aggregated across the three channels for the 105 companies that offered email, Facebook and Twitter customer service to measure cross-channel performance.
14 Eptica customers featured at the top of the standings. Meetic, Vivastreet, Decathlon, Galeries Lafayette, La Redoute, Auchan, Transilien, Direct Energy, MMA, the Ministry of Education and Total were all in the top three of their respective sectors for email, while 3 Suisses and Crédit Agricole were in the top 15 of companies for social customer service. When it came to cross-channel performance L'Occitane and 3 Suisses were both highlighted for their consistency and ability to deliver true multichannel engagement, making the top 15 list of most powerful brands.
Continuing the theme of testing customer service systems, Eptica is about to launch the 2015 edition of the UK Multichannel Customer Experience Study – next week the blog will provide an overview of the key findings, including comparison with the 2014 results to show how performance has changed between sectors and channels. In the meantime you can read about last year's conclusions here.
Categories:
Customer Engagement, Customer Service, Multichannel Customer Service
You might also be interested in these posts: