Is there anyone delivering an excellent customer experience?
Published on:
April 02, 2014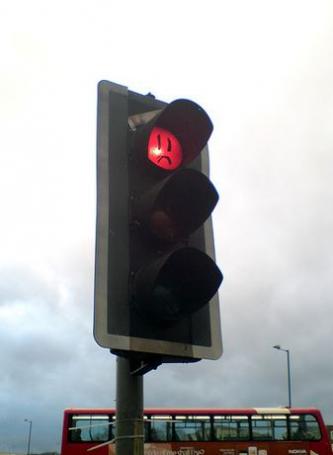 Everyone understands the importance of the customer experience to increasing loyalty and attracting new business, but how do UK brands fare in practice? Not that well, according to the first Forrester UK Customer Experience Index (CXi). Most of the 2,000 UK consumers it researched rated their experiences with 28 leading brands between 'very poor' and 'OK' – and no brand was ranked as 'Excellent'.
Based on the same methodology as existing US research that has been conducted since 2007, the Forrester CXi asked consumers three simple questions about the brands they interacted with most over the last 90 days:
How enjoyable was it to do business with the company?
How easy was it to do business with the company?
How effective was the company at meeting your needs?
The highest score (81) went to Amazon, with five other retailers scoring 75 or above, putting them in the 'good' category for customer experience. At the bottom of the chart were TV service providers and mobile operators, who all rated as 'poor' or 'very poor'. In fact, even the highest performing mobile brands ranked below the worst performing retailer.
Given that last week we released the latest Eptica Multichannel Customer Experience Study, we can make some interesting comparisons with the Forrester research. There are obviously some differences in methodology – the Eptica study is based on analysing the performance of 100 UK brands in ten sectors across key customer experience channels (web, email, chat and Twitter), rather than consumer research. Therefore, it looks at how companies handle individual interactions, rather than how consumers view the overall experience. This means that if a customer did not have to contact a brand or they avoided channels where the company was poor, they were likely to give it a higher score within the Forrester CXi.
Setting this aside, there are some strong parallels. In neither study did companies deliver truly high scores – and there was a big range between brands and sectors. Fashion retailers were the top sector for answering questions on the web in the Eptica Multichannel Customer Study, and overall, retailers scored highest in the Forrester CXi. Travel companies (split by Forrester into airlines and hotels) also ranked highly in both studies. Banks varied by brand, but gained average results in both.
Mobile telecoms companies, TV service providers and electronics manufacturers scored much worse in the Forrester CXi study than in the Eptica research. This is probably down to the nature of the consumer interactions that made up the experience. The first two are industries where changing supplier is both common and complex, leading to frustrations if consumers feel they are not getting a helpful and customised experience. Many interactions with electronics manufacturers are likely to be driven by product issues, set-up queries or requests for service, again meaning that consumers are going to be pre-disposed to be critical.
In contrast, the retail experience has a much lower 'cost' of switching supplier – it is just about clicking across to another website rather than cancelling a complex contract. As this is simpler, the experience needs to be extremely strong if brands want to retain customers, leading to the higher CXi scores that retailers delivered.
What is most striking about both research studies is that UK customer experience still has a long way to go. At Eptica we've seen scores improve over the last three years, but on average, just 63% of common customer questions can be answered online, with just 41% of emails and 39% of tweets receiving a successful answer. As mentioned before, no company scored 'Excellent' in the Forrester CXi research.
Brands therefore need to look at their entire operations and where they can deliver improvements that put the customer first – before consumers take their business elsewhere. You can find out more about the Eptica Multichannel Customer Experience Study and download a management report on the findings here.
Categories:
Customer Engagement, Customer Experience, Customer Service, Email Management, Forrester, Multichannel Customer Service, Chat, Self-service
You might also be interested in these posts: