Three ways of using linguistics to deliver a superior customer experience
Published on:
December 02, 2013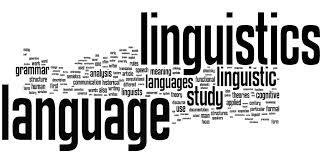 In today's competitive environment, organisations need to deliver consistent, rapid and personalised responses to consumers, based on understanding the tone and style of the language they use. And they need to do this faster and across more channels and interactions than ever before.
Linguistics, the scientific study of language, provides the answer to this growing challenge. It enables companies to deliver an improved experience, providing immediate benefits in three main areas:
1 Increased operational excellence
By using linguistics, companies can analyse the context of incoming enquiries with Natural Language Processing. This provides a deeper understanding of not just what is being said, but more about the background. The query can then be automatically routed to the best agent or department (such as returns or cancellations), with a relevant, suggested response from your centralised knowledgebase. Linguistics therefore delivers a faster, more efficient service – customers receive answers more quickly than before while agents are more productive as they are automatically provided with access to the right information.
2 Better customer understanding
Sentiment analysis of the language used in incoming communications gives immediate insight into how happy an individual customer is. By detecting message tone (positive, negative or neutral) queries can then be prioritised accordingly. This enables timely interventions for urgent enquiries, maximising resources and helping to highlight customers for further follow up, such as marketing surveys or special offers.
3 Building customer intimacy
Voice of the Customer programmes are critical to understanding what your customers want. Longer term, linguistic analysis of customer interactions will feed into your Voice of the Customer programme to provide comprehensive information about your customer base, their wants and desires. This allows the entire organisation, especially marketing teams, to adapt to meet their changing needs by launching new services, changing processes or amending pricing. At Eptica we're firm believers in the power of linguistics within customer service. It is at the heart of our entire product set, including the recently launched Eptica Enterprise Suite 9.0. Eptica Linguistic Services (ELS) is the engine that powers all of our linguistic capabilities, driving service excellence by embedding it across every channel.
For those looking to transform customer engagement we've created an introductory guide to linguistics and how it can impact your customer service operations. Download it from our website here.
Categories:
Contact Center, Customer Experience, Customer Service, Linguistics, Marketing, Multichannel Customer Service
You might also be interested in these posts: