Transforming Customer Service with Technology
Published on:
September 17, 2014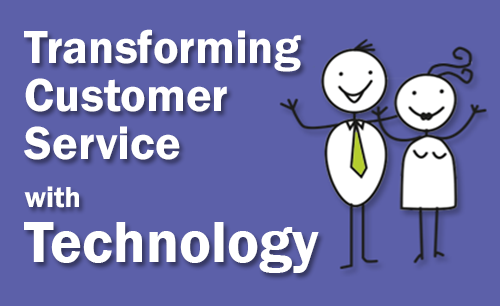 Today, businesses understand that they need to engage with customers, whatever the channel, if they want to be successful. Customers are demanding more, across every sector, and, with social media, they have a megaphone to publicise their experiences (good or bad), instantly, around the globe. The number of interactions is increasing dramatically and consumers want faster answers than ever before. Newer channels such as social media and chat are joining email, the web and phone in a multichannel world, adding to complexity within the customer service function.
Technology is at the heart of meeting these challenges, helping customers to help themselves as well as arming agents with the information they need to deliver an unsurpassed experience to consumers. Consequently customer engagement software can underpin transformation of service in four key areas:
1. Centralised knowledge management across the organisation
By creating a single knowledgebase that spans all contact channels, and is available to agents and directly to consumers via web self-service, organisations can deliver consistent answers to questions while improving efficiency.
2. Empowered agents through improved User Experience
Ensuring that it is easy and straightforward for agents to respond to customer queries is vital if service is to be efficient and fast. Providing the tools, information and answers to agents when answering queries over the phone or via email is critical, as is a user friendly interface that can be adapted to their particular needs.
3. Linguistics to understand what customers really mean
Today, companies need to deliver consistent, rapid and personalised responses to consumers, based on understanding the tone and style of the language they use. And they need to do this faster and across more channels and interactions than ever before. Linguistics, the scientific study of language, helps by automatically analysing incoming interactions, prioritising them based on tone, forwarding to the most relevant agent or department and suggesting relevant answers. This not only increases efficiency but provides unparalleled insight into customer behaviour that can link into Big Data and Voice of the Customer initiatives.
4. Joined up workflow to ensure fast, efficient answers
Nothing annoys a customer more than being forced to repeat themselves when they change channel or are transferred within the contact centre. At the same time customer queries are broader and more wide-ranging than ever before, meaning relevant subject experts may be located across the organisation. Efficient and effective workflow that manages all incoming interactions and links back office systems to create a single view of the customer should be a priority for organisations.
To discuss how multichannel customer engagement can transform customer service, Eptica is holding its 2014 UK Customer Day on 23 September 2014 in London. Providing the opportunity to hear about the key issues in the industry and to inform future strategy on multichannel customer service, the event also provides an excellent opportunity to network with, and learn from, industry peers.
Featured topics and sessions include:
Bristol Wessex Billing Services Limited (BWBSL) speaking on Driving customer service excellence through centralised knowledge management
Writer, speaker and customer experience/customer service consultant Adrian Swinscoe delivering the keynote speech Removing the grit from your customer experience
Laithwaite's Wine, part of Direct Wines, presenting Improving Customer Service Quality for the Call Centre and Back Office
Olivier Njamfa, President & CEO, Eptica on market and company updates
Interactive round tables on social customer service, chat, self-service, knowledge management and achieving consistency
Additional presentations will include optimising your customer service technology, future Eptica technology roadmap and a demonstration of Eptica's latest 9.1 customer engagement software. Eptica customers can book their places via http://www.eptica.com/Ang/Mailing/Events/Conference2014/Overview.html – I hope to see you there.
Categories:
Contact Center, Customer Engagement, Customer Experience, Customer Service, Agent Knowledge Base, Linguistics, Multichannel Customer Service, Chat, Self-service
You might also be interested in these posts: