Turning customer service excellence into sales
Published on:
April 10, 2013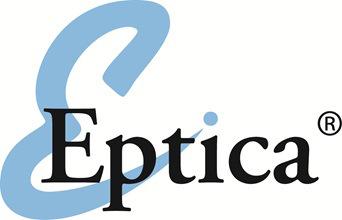 Successful organisations have long realised that delivering the best customer experience has a direct impact on their profits. Happier customers remain loyal, buy more and tell their friends about the good experience they've had. Upset customers move to your competitors and use social media to tell the world about the poor experience they've had to endure.
This is backed up by research – Forrester believes that a ten point increase in a company's customer service score can translate into an extra $1 billion of additional sales. But while most companies understand the importance of the customer experience, delivering it well can be much more complex and difficult. Customers have increasingly high expectations and want the same level of excellent service across every channel and device, time after time.
To help businesses meet this need, accelerate online sales and turn customer service into a revenue generator Eptica has just launched its Multichannel Customer Interaction Suite 8.2.
Eptica's unified solution for multichannel customer service gives customers access to brands from multiple touch points: web, email, chat, mobile, phone and social media. Acquiring Lingway in November 2012 has enabled Eptica to strengthen its suite with one of the most powerful multilingual semantic analysis engines on the market, delivering functionality that helps increase sales and improve the customer experience.
Eptica version 8.2 has been made more powerful in four key areas:
1 Knowledge based proactive web chat
By integrating Eptica's proactive web chat solution with the centralised Eptica knowledgebase, the efficiency of every chat agent is improved and conversion rates increased by up to 10x. Completely customisable rules of engagement allow chat sessions to be triggered by customer events while enhanced co-browsing enables agents to remove road blocks on the customer journey, increasing successful online form submission by up to 25%.
2 Customer sentiment analysis
Companies can now analyse the tone of every customer interaction, whether on social media, email, forms, surveys, or digitised letters and faxes, delivering vital insight into customer sentiment about product and brand. This can then be used to identify emerging issues, service problems and root causes in order to improve the customer experience, and sales.
3 Emotion-based routing
All incoming digital enquiries are automatically routed based on the content and tone of the customer's question. For example, difficult or complicated enquiries can be directed to a specialist team, urgent enquiries prioritised and happy customers automatically offered the chance to complete a feedback survey.
4 Enhanced Web Self-service for web, mobile and social media
Customers want access to consistent answers through every channel and on every device. Eptica's enhanced Web Self-service provides unlimited flexibility and leverages responsive design to create the best customer experience across the web, social media, iPhone, iPad, Android and Smart TV channels. Self-service options can now be quickly added to any point on a website, helping customers find the answers they need to complete their purchase. Customer service answers can also be automatically displayed through existing product search boxes, and Self-service widgets can display context sensitive help related to the product or service the customer is researching or buying.
Companies realise they need to deliver the right customer experience if they are increase revenues and survive in increasingly competitive markets. With the new features in the Eptica Multichannel Customer Interaction Suite, customers can access the right information they need to complete the customer journey, whatever their channel or device, boosting revenues and ensuring that service excellent improves the bottom line.
Categories:
Contact Center, Customer Experience, Customer Service, E-commerce, Email Management, Agent Knowledge Base, Mobile, Multichannel Customer Service, Self-service
You might also be interested in these posts: